The husband of one of the women murdered in Valladolid was arrested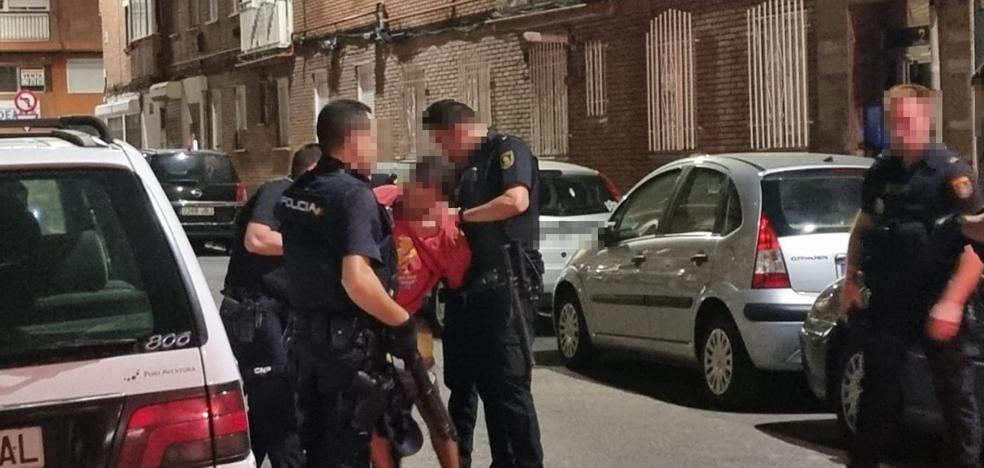 The National Police investigates the link between the arrested person, who attacked two couples to get into their homes, with the triple crime committed yesterday in Valladolid
The National Police investigates the connection of a 43-year-old man, a resident of Valladolid, who was arrested yesterday as the alleged perpetrator of the assault on two elderly couples when trying to enter their homes with the
discovery of the three bodies in La Rondilla, since he was the partner of one of the deceased.
As reported by the Government Delegation to Europa Press, agents of this State security body arrested a 43-year-old man on Góngora Street around 11:00 p.m. yesterday as the alleged perpetrator of attacks on two elderly couples.
The first of these attacks occurred around 10:30 p.m. on Calle Amor de Dios and the second, at 10:50 p.m., on Calle Gutierre de Cetina. This last couple had to be transferred to the hospital due to the injuries they suffered. According to the Police investigation, the aggressor's intention was to enter the homes of his victims, something that he did not achieve.
The married couple attacked on Gutierre de Cetina street had to be taken to the hospital for their injuries.
All these streets are in the Valladolid neighborhood of La Rondilla. The Police had deployed an important device in this neighborhood to clarify the murders of three people that had occurred in the early afternoon.
The agents investigate the relationship of this case with the violent death of two women and a man. It so happens that the detainee was the husband of the 54-year-old woman who was found dead in a house on Linares street. On that same floor, the lifeless body of the mother of the previous one was also found. She was 78 years old. Subsequently, a fire broke out in the apartment, allegedly arson.
Likewise, the possible relationship of the detainee in the violent death of a 72-year-old man on Marqués de Santillana street, very close to Linares street, is also being investigated. In this case, on the floor where the events occurred, a fire also broke out.