The husband of Agnes Tirop, the murdered Kenyan record holder, is arrested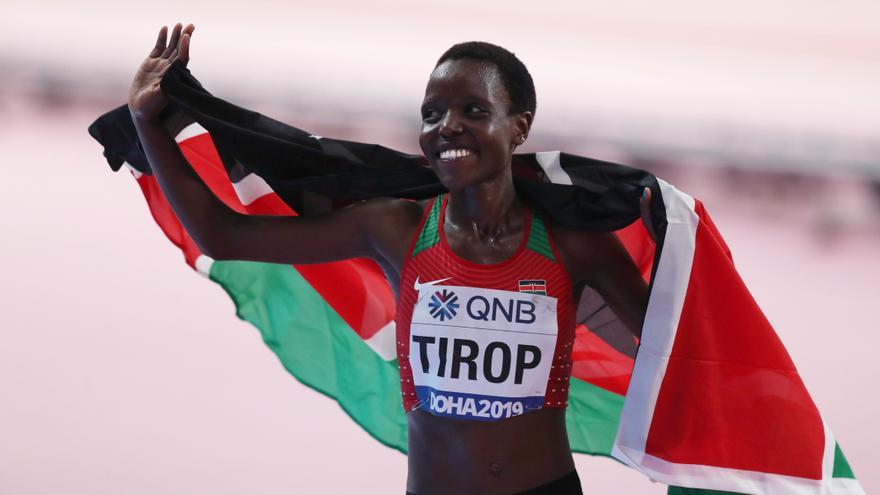 Kenyan police have arrested Emmanuel Rotich, husband of Agnes Jebet Tirop, the world record holder of 10 kilometers en route that She was found dead this Wednesday at her home, as confirmed this Thursday by the newspaper 'Nation Sport'.
According to the newspaper, Rotich was arrested in Mombasa on Thursday night as the prime suspect in the murder of the 25-year-old athlete, double world bronze of the 10,000 meters and fourth in the past Tokyo Games and who appeared stabbed at her home in the town of Iten.
Rotich was immediately pointed out by the police as the main suspect in Tirop's death and according to 'Nation Sport' he was detained and authorities indicated that he was awaiting transfer to Nairobi early Friday morning to appear in court.