The hundred years of insulin saving lives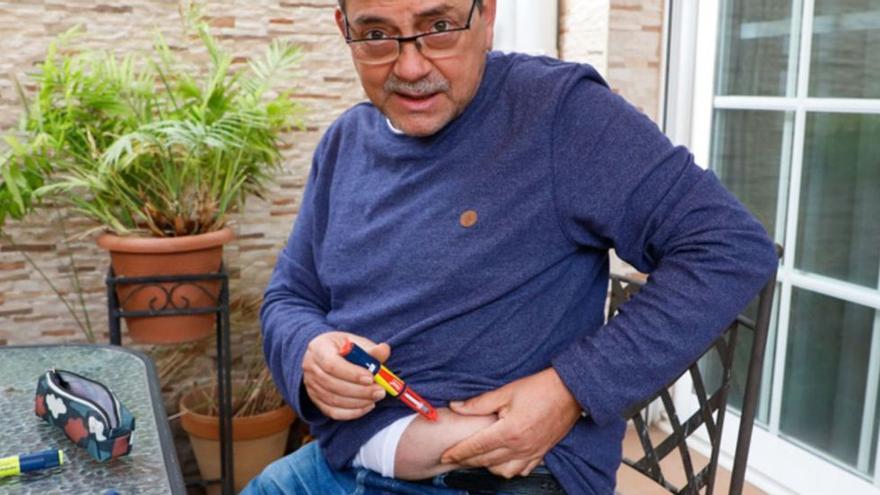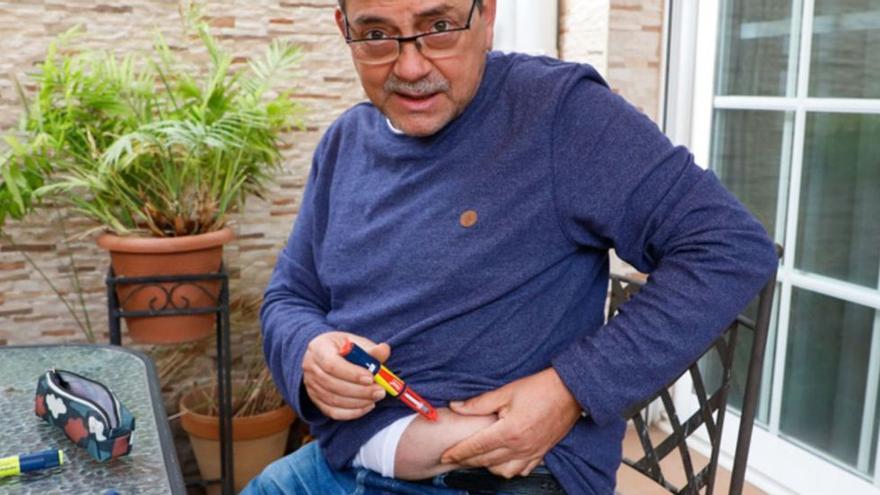 This Sunday marks a World Day of the Diabetes that, if possible, is more special than the others for those who celebrate it. It has been just a century since Canadians Frederick Banting and Charles Best changed the course of history. "The discovery of insulin at the University of Toronto constitutes one of the greatest advances in medicine of all time," says Rafael Carmena, Emeritus Professor of Medicine at the University of Valencia. This renowned Valencian endocrinologist, awarded Rei Jaume I, came to coincide with Best in medical conferences in the 70s in the United States. And is that Best was a kid when he made the discovery in the 1920s: he was studying second in medicine.
"It is said that he and another colleague tossed a coin to see who would be Banting's assistant that summer, since they both wanted the square," says Carmena. Although there had already been progress, especially from the Romanian doctor Nicolae Paulescu, the substance that was later called insulin had not been isolated and purified. "The genius of Banting and Best was that they succeeded in ligating the duct of the exocrine pancreas, atrophying it," explains Carmena, who believes that the North American researchers came up with an idea "that no one had thought to try before."
What was achieved by closing this duct is that enzymes that destroyed the long-awaited insulin, which preceded the secretions of the endocrine pancreas, did not pass through. Something similar to what it means for seawater to stop an oil spill. In time, the water is purified. Insulin too.
The moment of the eureka came when they removed the pancreas of a dog named Marjorie and, with the newly created insulin from another animal, they kept her alive and controlling her diabetes for several months. "Human patients, up to that point, were dying. It was a death sentence ", Carmena emphasizes. Tens of thousands of children around the world were victims of the dreaded diabetes. As many other parents from the United States and Canada threw themselves as quickly as possible by train to Toronto, where the unexpected cure for their children was. Urinating frequently and losing a lot of weight despite eating well were the indicators that a child had diabetes. The harsh photographs of that time, which Carmena shows her students, show how apparently malnourished children spent a short time, with insulin, to regain their healthy state. It wasn't a miracle, it was science.
Banting and Best's discovery was made in Professor John Macleod's Laboratory of Physiology. That is why his name appeared in the publication of the discovery in 1922. The Swedish academy saw Macleod and Banting and named them winners of the Nobel Prize in Medicine in 1923.
"Those of the Nobel, who do very strange things sometimes, they gave him the award the following year, when it is normal for at least a decade to pass. Our Severo Ochoa, for example, he waited ten years until they gave it to him. This was the only time they granted it so soon, "he stresses. The importance of insulin is clear only by knowing that fact. What is not so well known is what happened behind the floodlights in Stockholm." Banting vigorously protested the award to Macleod said that while he and Best, who was not named in the award, were discovering insulin, Macleod was fishing in Scotland. They never spoke a word again, it was a tremendous struggle of egos and Banting in the end shared his share of the award with Best, "the endocrine reviewer reviews.
"Life in a vial"
Be that as it may, without Banting, Best and the laboratory provided by Macleod, the bottom line is that, fifty years after its discovery and dispute, the Valencian Toni Monzó was able to survive. And almost fifty more after his diagnosis, Monzó is still alive. He has been able to play the sax - despite the fact that his vision leaves his staves blurry due to the effects caused by diabetes - at the Unió Musical de Alaquàs, of which he is also president.
The basics to understand Type 1 diabetes, yours, is that the body does not produce insulin. The direct consequence is that the patient's blood sugar level goes through the roof because insulin is just the hormone that helps glucose enter cells to give them energy. Instead, they stay in the blood.
Monzó has taken insulin four times a day since he was a child, once after each meal. His body is full of bruises and when he counts how he pricks himself, the annoyance is notorious. "But it is my salvation of life," he acknowledges. As a child, he says, the insulin he bought was swine. Now it's synthetic and he wears it like a pen in his jacket pocket. "But this pen is not for writing, it is for prodding me," he jokes. "The worst thing about sugar is the ups and downs," he says. Recently, her blood sugar got so low while she was driving that she lost consciousness and rolled her car into a ditch. He came out unscathed, but it is the day to day they face. At least he already talks about his illness: "as a young man I felt flawed," he remembers.
The silent epidemic
During the 20th century, type 1 diabetes was added to the so-called type 2. "Type 2 diabetes is an epidemic due to two factors: because the population ages and because the population gets fatter. If a patient is obese, the minimum genetic background that he has in the family becomes diabetic ", Carmena points out. The main problem is how long it takes to detect this diabetes: between five and ten years. It is estimated that 50% of cases are undiagnosed. According to the Vithas 9 de Octubre Hospital, 14% of Spaniards are people with diabetes. "We have more diabetes than neighboring countries," says Carmena. Only an improvement in diet and active exercise can loosen that silent and unnecessary epidemic that has replaced type 1 diabetes in importance. Because although it does not kill instantly, it favors heart attacks, high blood pressure and cholesterol.