The hug between José Ortega Cano and Rocío Flores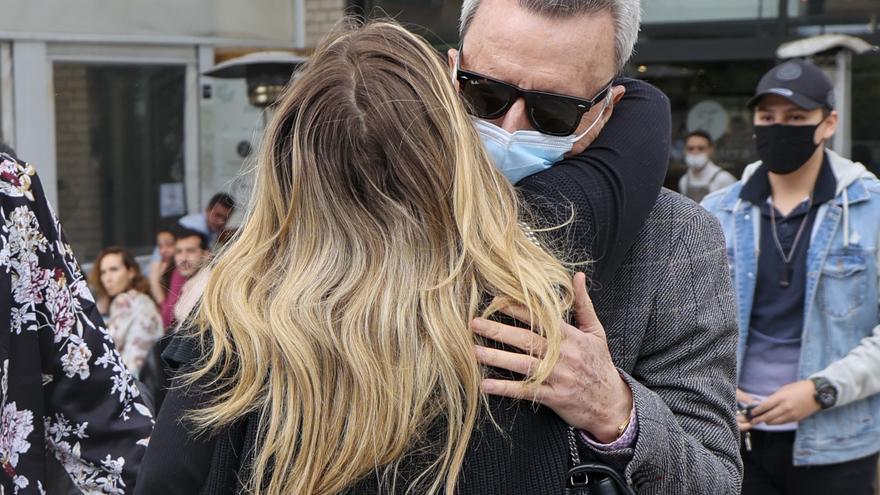 These are not good times for Rocío Flores, but she, far from staying at home and waiting for the storm to pass, has come to Madrid to continue with her working life and take care of her loved ones … far from thinking that she would see her mother, the young woman has met with José Ortega Cano, Ana María Aldón and Gloria Camila to receive all the love and affection they have for her.
The truth is that Rocío Carrasco's statements about her father and her daughter have revolutionized the whole of Spain, but especially the Mohedano, Ortega and Flores family. We are looking forward to hearing the bullfighter talk about what he thinks of the statements that Rocío Jurado's daughter has made on television, but that will have to wait, as well as the opinion of Rocío Flores, who continues to be silent.
Of course, José Ortega Cano wanted to show all his support for Rocío Flores with a significant hug to the young woman in front of all the diners who were in the restaurant where the whole family has eaten.
There is no doubt about the great love that the bullfighter has for that girl, whom he also raised with Rocío Jurado, since he has been with his aunt Gloria Camila for very little time. An image is worth a thousand words and the truth is that it has not only moved us, but has also made us see who Ortega Cano is on behalf of.