The Huelva-Canarias lines increase passengers by 75% until July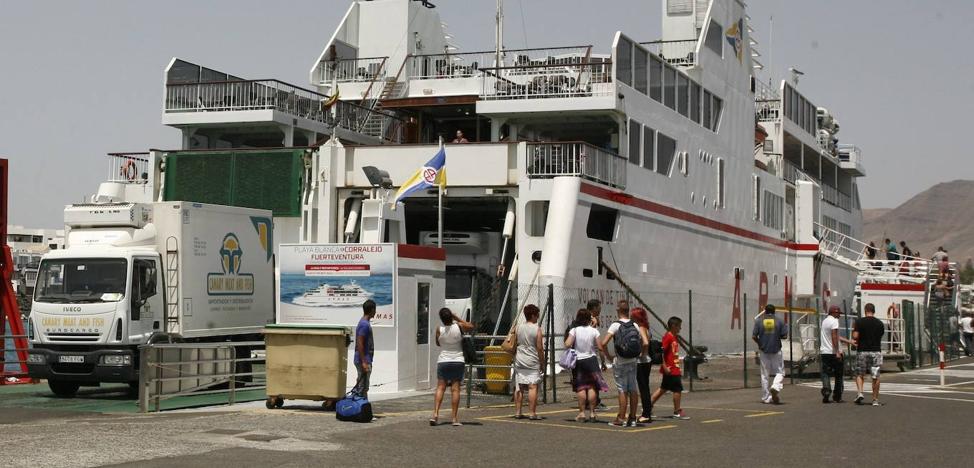 sightseeing
Regular lines registered between January and June a total of 38,170 passengers
The maritime routes that run between
Huelva and Las Palmas de Gran Canaria, Tenerife and Lanzarotedeclared of public interest, have closed the first six months of 2022 with an increase of 75.13% in passenger volume compared to the same period of the previous year.
According to data from the port of Huelva consulted by EFE, these regular lines registered between January and June
a total of 38,170 travelerswhich is 16,375 more than last year, in which the number of passengers stood at 21,795.
In terms of the number of vehicles transferred, the number has gone from
11,773 from the first six months of 2021 to 21,860 in 2022, which is 10,087 more, that is, a rise of 85.68 percent.
Currently there are two lines that cover the Huelva-Canary Islands route; one that launched on April 1,
2011 operated from the Port of Huelva by Naviera Armas and that, after exploding since July 1, 2018 FRS, returned to the hands of the first on July 1, 2021.
Since 2011, Naviera Armas has operated from the Port of Huelva

The other was launched in October 2018 by the shipping companies Fred Olsen Express and Baleària, through their Canary Bridge Seaways (CBS) alliance; It is a triangular route between the ports of Huelva,
La Luz in Las Palmas de Gran Canaria and Santa Cruz de Tenerife.
These two lines suppose the existence, with exit and
arrival at the South Pierof four weekly connections of ro-ro and ro-pax ships, with ro-ro cargo and passengers that connect Huelva with the Canary Islands.
These lines were declared in February by the Council of Ministers of public interest, establishing Public Service Obligations on them consisting of maintaining a minimum frequency of one weekly trip on each of them.