The hoteliers of the Balearic Islands take the sheets out to the balcony to ask for help: 'SOS Tourism'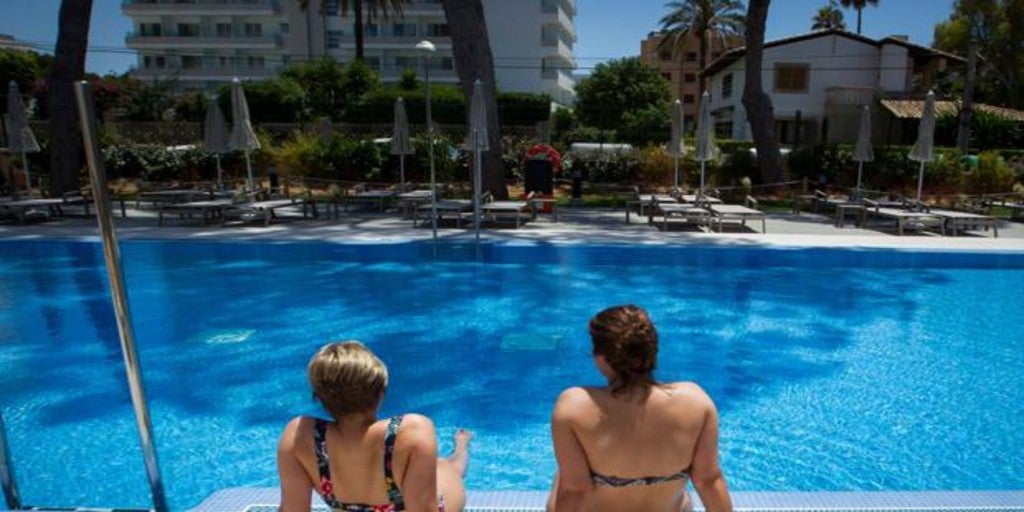 Updated:
save

This time there will be no broken plates, rallies in front of the institutions or long drives in cars to the sound of horns. The Mallorcan hoteliers They have chosen to fill the landscape with a message as silent as it is direct: SOS Tourism. Starting next Friday, any building that they have available will be used for sheets, canvases or banners to demand concrete and urgent measures to save a fundamental sector in all of Spain and especially in the Balearic Islands, where the service sector accounts for 80% of the Product Gross Domestic (GDP).
The SOS Tourism campaign will officially start next Friday with the 'coming-out' of the buildings and the reading of a manifesto. However, a technical error in the checks of the website has ruined the secrecy that hoteliers have maintained so far. The specific list of promoters of the initiative remains to be known, although it has already been clear that both the Confederation of Balearic Business Associations (CAEB) as the Mallorca Hotel Business Federation (FEHM) are aware of the campaign.
The platform, which already has the support of dozens of employers, was born at the proposal of the Llevant de Mallorca hotel associations and aims to bring together all those involved, directly and indirectly, in island tourism, from entrepreneurs to self-employed, passing for any worker, whether or not their employment is related to the main engine of the Mallorcan economy. SOS Tourism demands, through its now closed website, "clarity and action from those who govern us to end as soon as possible the devastating health and socioeconomic effects of this pandemic."
"We cannot allow ourselves to continue in inaction and pastry either in our municipalities or on our island, or our community, or our country," they raise from an association that, despite the critical tone, underlines its apolitical vocation, with the objective to get massive support in Majorca.
"Tourism is in a critical situation", underline sources of the platform, which calls for a rescue plan coordinated by "all administrations" and that includes direct aid and reduction of fees and taxes. In addition, it joins the requests that important Mallorcan hoteliers such as the CEO of Meliá, Gabriel Escarrer, have been raising for months.