The Hospital Doctor Negrín registers more than 400,000 consultations in a year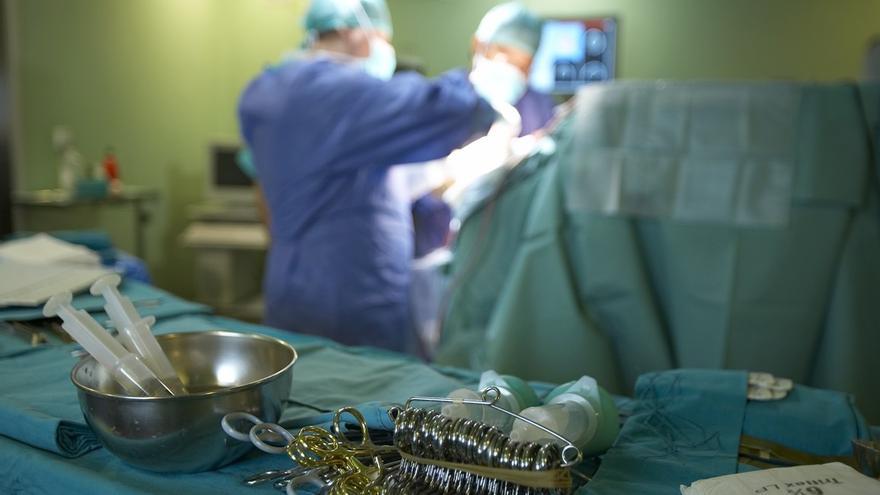 The University Hospital of Gran Canaria Doctor Negrín, center dependent on the Ministry of Health of the Government of the Canary Islands, recorded last year 410,231 inquiries, of which 107,795 correspond to first consultations and 302,436 to successive consultations, as shown in the Memory of the hospital center corresponding to 2020, a year marked by the pandemic. This document brings together the most important data from the care, management, teaching and research point of view.
The Report also collects the surgical interventions carried out last year that amounted to 11,073, of which 8,704 were scheduled and 2,369 urgent. Regarding the activity of the Emergency service, it should be noted that the number of patients treated amounted to 79,165; 68,726 were non-admitted emergencies, which represents a percentage of 86.81%. The average number of daily patients who accessed the service was 216.30.
On the other hand, the number of patients admitted to Negrín amounted to 17,438; more than 10,300 were urgent admissions.
The 2020 Report collects, in relation to the activity of Day Hospitals, that the Oncology Day Hospital administered 8,311 treatments, while Hematology a total of 3,571 and Internal Medicine 7,175. Radiation Oncology, meanwhile, administered 965 treatments.
Heart transplant
The Gran Canaria hospital, as it is collected in the 2020 Report, consolidated last year the Heart Transplantation Program that began its journey at the end of 2019 and which has been a milestone for Canarian society, avoiding the displacement of patients to the Peninsula with the inconveniences that this entailed.
The program of Heart Transplantation (CT) Its main objective is to improve the care of patients with Advanced Heart Failure (HF), a cardiovascular disease of the 21st century characterized by its high and growing prevalence and incidence in all developed countries. Last year, and despite the difficult situation caused by the pandemic, a total of 15 heart transplants. On the other hand, in 2020 there were also 71 bone marrow transplants, of which 27 were autologous and 44 allogeneic; as well as 65 tissue implants.