The homophobic ad that Aless Gibaja stars for Snickers and that has caused outrage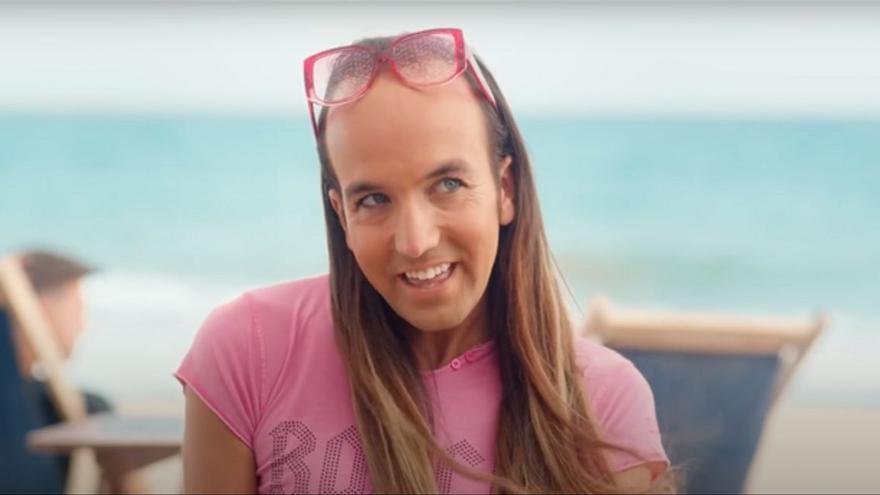 The brand of chocolates Snickers has sown a huge controversy with his last campaign. The ad starring the influencer and former contestant of 'GH VIP' Aless gibaja It has caused the outrage of thousands of network users who have criticized its marked homophobic nature.
In the spot, Gibaja is in a beach bar with another man and asks the waiter for a "sexy orange juice with vitamins A, B and C". The waiter, looking stupid, offers him a product of the brand, and immediately afterwards Gibaja stops being him to become a heteronormative man. The thing does not end here and his companion asks him: "Better?". To which the converted Gibaja replies: "Better."
The campaign, tiulada "It's not you when you're hungry" and produced by the agency BBDO counterpoint, has been removed from the Snickers profile after several hours accumulating user complaints in the comments. In fact, public faces like the deputy Íñigo Errejón they have denounced that the "pen" is rejected in an advertisement: "I don't like stigmatizing and laughing at the pen. Even less in a summer in which attacks on LGTBI people multiply ".
"From the Snickers brand we take the rights of equality and inclusion very seriously and we believe that anyone has the right to show themselves as they are," begins the brand's statement, which apologizes "for the misunderstanding that may have caused. our new advertising campaign ". "At no time has it been intended to stigmatize or offend any person or group. In this specific campaign the aim was to convey in a friendly and casual way that hunger can change your character ", the company justifies itself.