The Hits and 'El Drogas' open the festival this Friday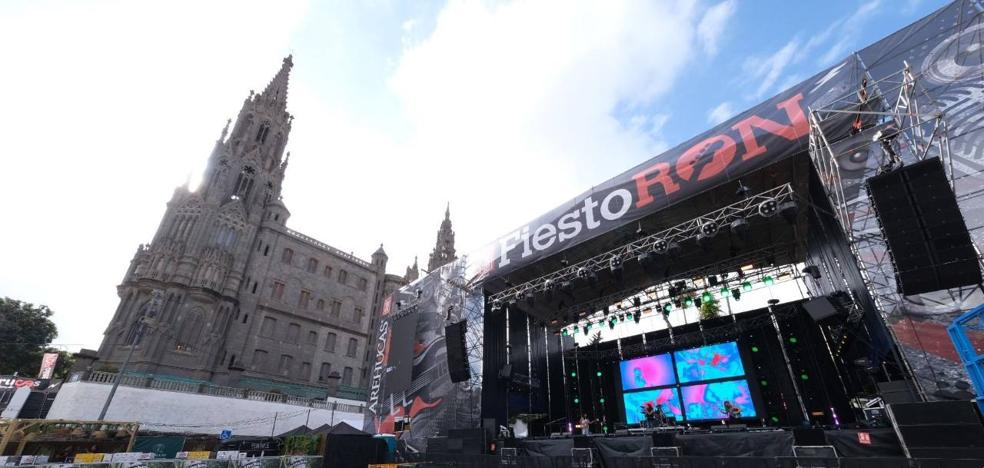 The opening day of the FiestoRon culminates with the concerts of Loquillo and Mojinos Escozíos
The Rum Party
open your doors to the public, in the car park at the foot of the Arucas church, at
7:00 p.m. this Friday and 45 minutes later the female cover band
The Hits will start playing.
Enrique Villarreal Armendariz, alias
'The Drugs'leader of Barricada for decades, takes over with his band to raise spirits with his powerful rock.
At 10:45 p.m. it will be the turn of another historic rock in Castilian,
loquillowhose direct power will be the prelude to the end of the party starring the
Scottish mojinos.
This Saturday, the opening of doors is set at 6:00 p.m. The planned concerts are those of
Tam Tam Go (6:45 p.m.), Rebeldes (8:30 p.m.), Estopa (10:20 p.m.) and Huecco (12:30 a.m.).
Everything ready in Arucas to receive 10,000 attendees every day until Sunday. /

cover

On Sunday, the FiestoRon lowers the curtain with the doors opening at 5:00 p.m. and the concerts of
Ron Voodoo (5:45 p.m.), Last Key (7:20 p.m.), M-Clan (9:00 p.m.) and Los Coquillos (11:00 p.m.).
Public transport

The organization expects
10,000 attendees every day and recommends traveling to Arucas by public transport.
Global will offer special services intensifying their round trip schedules during the three days, both from the capital of the island and from the municipalities of the North. Bus schedules can be consulted on the website of the festival itself.
The Arucas hull will have a s
spice spicel to indicate where the bus stops, taxi stops, emergency services, the Violet Point and the electric vehicle exhibition will be located.
The City Council reported that
they close the road GC-300 (Carretera del Lomo, from the roundabout that connects the GC-20 to the El Pino intersection), from today, at 12:00 p.m., until Monday, the 15th, at 08:00 a.m. Similarly, Federico Díaz-Bertrana and Osario streets are closed, while the area of ​​the Antonio Afonso Moreno 'Tonono' Municipal Sports Complex is enabled for parking.