The historic handball goalkeeper José Javier Hombrados announces his retirement at the age of 49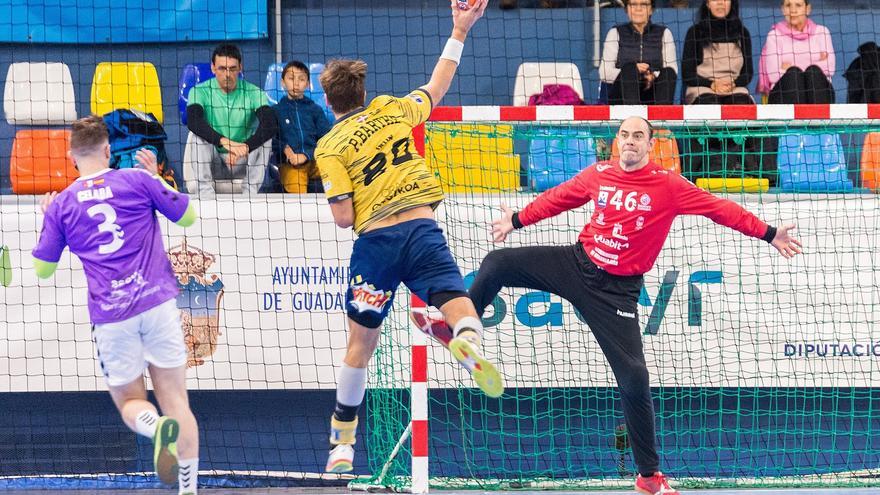 The goalkeeper of BM Guadalajara Jose Javier Hombrados He puts an end to his career on the slopes as a professional and will communicate this this week in an appearance with the Royal Spanish Handball Federation (RFEBM).
"From the Royal Spanish Handball Federation we invite you to the press conference that José Javier Hombrados will offer next Wednesday, June 16, at 12 noon, in which will announce his retirement from the slopes as a professional athlete ", announced the federation.
Hombrados, at 49 years old, will leave the goals after having defended that of Spain in 254 times, being the second oldest international only surpassed by another former goalkeeper like David Barrufet.
Born in Madrid, he began his career in the Atlético de Madrid BM between 1990 and 1993. He went through the CB Cantabria and the SD Teucro, to begin to consecrate himself in the Ademar Leon (1996-2000) and do it entirely on horseback Portland San Antonio (2000-2002) and BM Ciudad Real (2002-2011).
He continued his career in the BM Atlético de Madrid, closing a first virtuous circle in Spain in 2013, before seeing the world in the HSG Wetzlar from Germany, in the same 2013 and until 2015 with a brief tour in the Al-sadd from Qatar in between. In 2015, and until now, he defended the colors of the Guadalajara.
He retires as a professional and will stop defending the goal of BM Guadalajara, which he arrived in 2015, but Hombrados will continue in the world of handball as sports director of the SEK Institution and as president of the Madrid Handball Federation.
The farewell act of Hombrados will take place in the Assembly Hall of the Villafranca de la Camilo José Cela University, in the Madrid town of Villafranca del Castillo, and will be attended by the president of the Royal Spanish Handball Federation, Francisco V. Blázquez, and the LOMZA Vive Kielce coach, Talant Dujshebaev, among other guests.