The historian Pedro Tedde de Lorca dies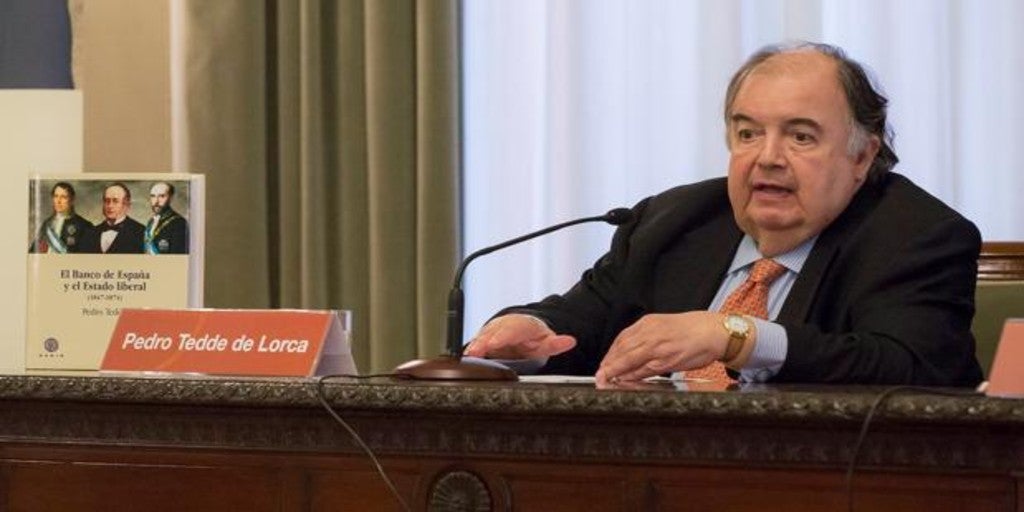 Updated:
save

This Saturday the hisotriador has passed away Pedro Tedde de Lorca, as reported by the Bank of Spain in a statement. Born in 1944 in Malaga, Doctor of Economic Sciences with Extraordinary Prize from the Complutense University of Madrid, Pedro Tedde worked in the Research Department of the Bank of Spain from his admission in 1972 until his retirement in 2014.
The historian also exercised various teaching and research positions, among which stand out his position as Professor of History and Economic Institutions of the University of Malaga and San Pablo-CEU University of Madrid, Associated Member of the Saint Antony's College of Oxford, president of the Spanish Association of Economic History (2011-2014) or member of the Royal Academy of History since 2017.
His figure has been key in the research on the history of central banking in Spain. Works such as "The Bank of San Carlos", "The Bank of San Fernando" and "The Bank of Spain and the liberal State" are the basic reference to understand the history of the Bank of Spain from its creation in the eighteenth century until its consolidation as a single issuer in 1874.
The historian's relationship with the Archive of the Bank of Spain dates back to the seventies of the last century, when he joined the team of historians who, at that time, began to write about the history of the Bank using sources from the Historical Archive of the entity . Pedro Tedde has been one of the historians who has used this source the most and his work is full of references to his funds.
His presence in the research room of the Historical Archive of the Bank of Spain has been practically daily for more than 40 years, having left in his staff the indelible memory of his great human quality.
His last collaboration with the Archive was the introductory study to the book "Guide to Historical Archives of banking in Spain", published in 2019, which constitutes a magnificent work on the evolution of the banking system in the 19th century.
The Bank of Spain wishes to convey its most sincere condolences to his wife and daughter, as well as to the entire Spanish research community, for the loss of a great professional and an excellent person.