The Hispanics beat Poland and go to the semifinals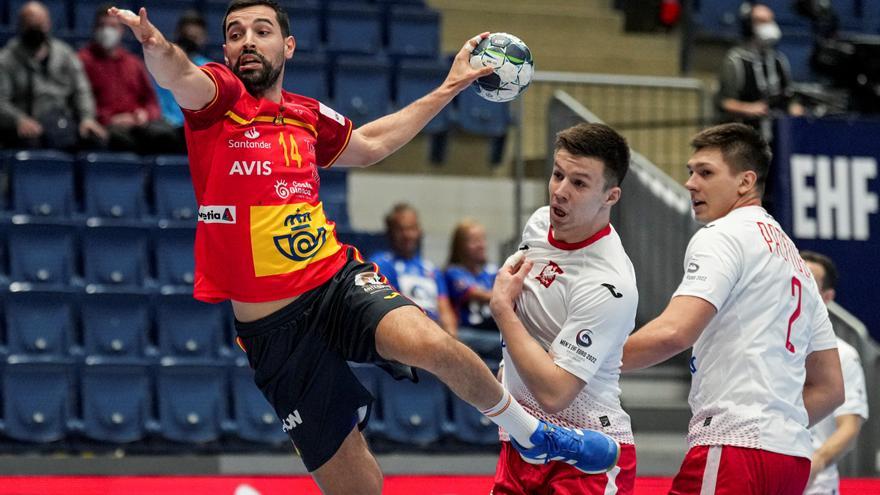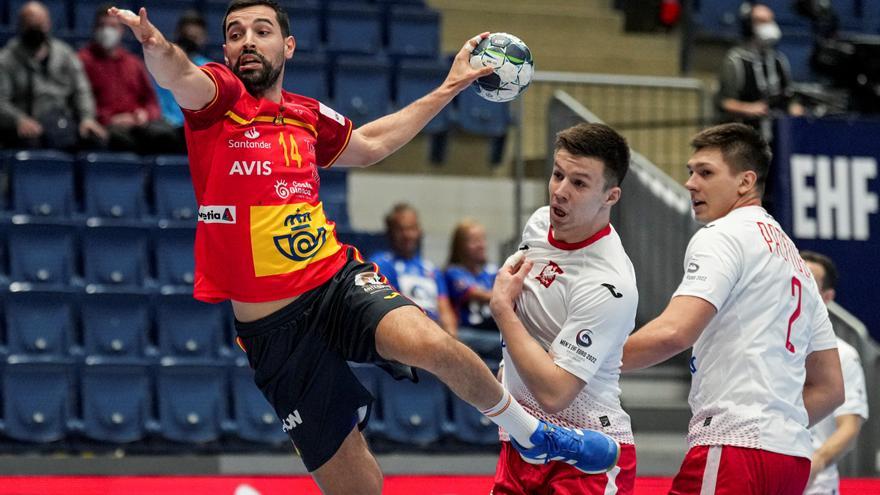 Spain got a Tuesday ticket for the European semifinals after defeating by 27-28 to Poland in the decisive match and will be able to defend the title achieved in the two previous editions, although until tonight they will not know if they are first or second in the group (it will be first if Norway does not beat Sweden).
The Hispanics faced the last match of the Main Round knowing that they would achieve the long-awaited ticket for the fight for the medals in case of a tie or victory against a 'bialo-czerwona' team (rojiblanca) already without options for two days but that already left Russia out of the 'semis' in that situation.
This time the coronavirus He had smiled at the Spaniards, since Ian Tarrafeta was able to get dressed against Norway and Joan Cañellas knew shortly before Tuesday's duel that he could play. By contrast, his rival had three casualties for that reason: the talented Szymon Sicko, Mateusz Kornecky and Melwin Beckman.
the selector Jordi Ribera tried to surprise at the beginning with two attack-defense changes to strengthen the rearguard and from the beginning it achieved its purpose, since the solvency in the center allowed the outsiders to risk and steal two balls in a row to go 1-4 (min. 6:10).
Ferran Solé ran the counterattack with solvency and Spain was already winning by 2-6 (min. 8:52), but from then on the poles calmed down their attack, they found a way to beat a Rodrigo Corrales who had started very well and solidified their defense.
With several saves from Mateusz Zembrzycki and two goals from Damian Przytula, Patryk Rombel's men made up for their deficit until they achieved a 5-1 run and leveled the score (8-8, min. 16:58) which Ribera forced to stop the game.
As in the last two games, Hispanics suffered in the static attack, stubbornly seeking superiority in the center that did not exist. Finally, Ferran Solé broke a one-goal drought in more than seven minutes and the reinstated Joan Cañellas (just overcame covid) made it 9-11 (min. 21:39).
The game accelerated in the last phase of the first act and between Arkadiusz Moryto (an excellent left winger) and Piotr Jedraszczyk prevented the current continental champion from putting land in between (13-14 at halftime).
Spain recovered a certain speed in attack which allowed him to get around the harsh Polish defense and find space on the wings to once again go for three goals at Barça pace with a hat-trick from Aleix Gómez and a 'target' from Ángel Fernández (17-20, min. 39 :58).
With Casado in command scoring and assisting, Spain did not finish leaving because that offensive solvency was not confirmed in defense. And when he got it with a great goal from Tarrafeta (21-24, min. 45:49) he incurred two turnovers that added drama to the score (23-24).
Cañellas took over from the young man from Sabadell with a great goal and a great defensive block to keep the Hispanics ahead with some slack after a great goal from Ángel Fernández (25-28, min. 56:29)... but he still had to suffer until the last moment.
Poland attacked with seven and Moryto put them one goal a minute and a half from the end (27-28). A providential timeout by Ribera saved Cañellas, Poland attacked to equalize and two incredible saves by Rodrigo Corrales tied a victory that is worth the pass to the semifinals.
Data sheet
European men's handball
Poland - Spain (27-28)
Poland, 27
(13+14): Mateusz Zembrzycki (l.), Michal Daszek (5), Przemyslaw Krajewski (2), Michal Olejniczak, Maciej Gebala (1), Arkadiusz Moryto (6, 1l.), Damian Przytula (5) -five starting-, Piotr Chrapkowski, Piotr Jedraszczyk (5), Patryk Walczak, Kamil Syprzak (1) and Dawid Dawydzik (2).
Spain, 28
(14+14): Rodrigo Corrales (l.), Iñaki Peciña, Miguel Sánchez-Migallón, Jorge Maqueda (2), Gideón Guardiola, Ferran Solé (4, 1p.), Ángel Fernández (3) -five starting-, Gonzalo Pérez de Vargas (ps), Agustín Casado (4), Dani Sarmiento (1), Adrià Figueras (3), Joan Cañellas (3), Aleix Gómez (4, 1p.), Ian Tarrafeta (3), Edu Gurbindo (1 ) and Aitor Ariño.
referees
Bojan Lah and David Sok (Slovenia). They excluded the Polish Przemyslaw Krajewski (34:25) and the Spanish Iñaki Peciña (42:25) for two minutes.
Marker every five minutes
1-2, 2-6, 6-8, 8-10, 11-12, 13-14 (rest), 14-16, 17-20, 21-23, 23-25, 25-27,
Incidents
Match corresponding to the fourth and last day of Group II of the Main Round of the European Men's Handball Championship played at the Ondrej Nepela Arena in Bratislava (Slovakia).