The high costs of raw materials threaten the development of the electric car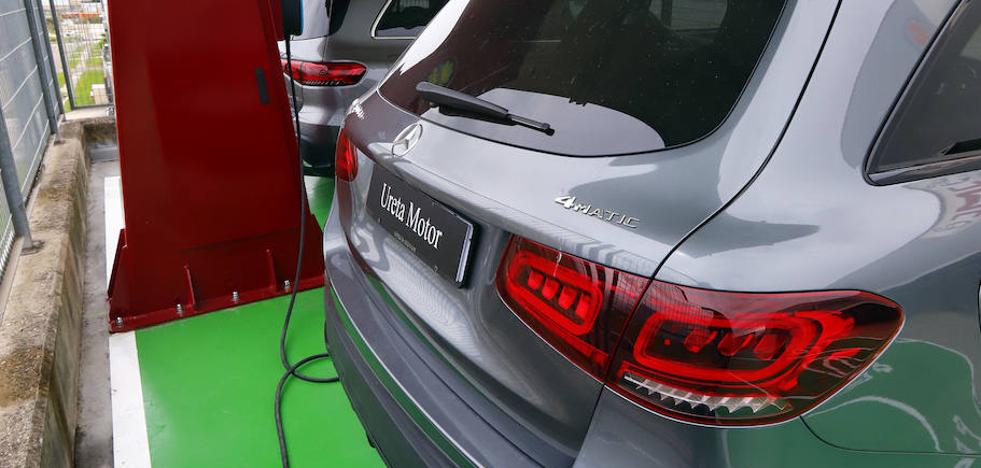 The rise in lithium, nickel and cobalt, essential for the batteries of these vehicles, has triggered prices
"The price of lithium has risen to crazy levels!". This tweeted at the beginning of April, Elon Musk, founder and self-proclaimed 'technoking' of Tesla. The new white gold is one of the essential raw materials in the transition and electrification of mobility. Electric car batteries, depending on the age of the vehicle and also the manufacturer, have one or another material, although the most common are lithium, nickel and cobalt.
The holy trinity of the new mobility that, like the rest of materials and products, has seen its price skyrocket in recent months. "We are betting on new technologies for our batteries with the aim of reducing their cost," Renault sources respond to this newspaper.
In the same way that the prices of the shopping basket have become more expensive, the minerals that allow electric vehicles to start have also suffered the feared rise in inflation. In recent months, lithium carbonate has grown by 431% and lithium hydroxide by over 450%. "This is part of the perfect storm that the sector is going through," they point out from the French firm.
The semiconductor crisis has already put the automobile industry in check and now raw materials threaten to stall the new electric motors. "This, together with the situation of the supply of semiconductors -which in 2022 will mean an estimated loss of 300,000 units-, has made us give priority to products with high added value," they explain from Renault.
Sales keep going up

Last 2021, vehicle sales closed a record year with a total of 27,769 registered units, which is 37.76% more than in 2020, according to Anfac. An increase that has been accompanied by a sharp rise in prices. 26,105 euros on average for a car in this range, a figure that has already fallen far short of the current figure of 8,200 euros to exceed 34,000 euros on average.
Inflation driven by battery raw materials that have doubled in value in just 24 months. "Only the costs of the specific materials to develop these vehicles have gone from 1,950 euros (about 2,000 dollars at current exchange rates) to 4,395 euros ($4,500)," according to the consulting firm AlixPartners. For its part, the average price of raw materials to give life to electric cars "has almost tripled," the consultant highlights.
In two years, the cost has gone from 3,300 to more than 8,000 euros. A figure very far from that marked by combustion cars, which use steel as the main component and whose price is 3,225 euros on average in 2022. However, this figure is 106% higher than that registered in March 2020 , just before the outbreak of the coronavirus.
34,000 euros is the average cost of an electric car in 2022

27,769 electric vehicles were registered in 2021, according to data from the employer Anfac

The scarcity of these minerals and whose demand does not stop growing because it is not only a raw material for the automobile industry, but also for the technology industry, has triggered the curve upwards, but "they have already reached a ceiling," respond Credit analysts Swiss. "In reality, we could see the market return to balance or even a surplus in the next 18 months," they bet. The fever for this new white gold, for nickel and for cobalt has led all kinds of companies to search for these minerals in all corners of the planet.
A hundred more mines

"The industry needs to build 50 more lithium mines, 60 more nickel mines and 17 more cobalt mines by 2030 to meet global net carbon emissions targets," warns the International Energy Agency (IEA). English).
Chile, Australia and Argentina currently account for 90% of the world's lithium supply. "We have seen many new mines come into production, fueled by high prices," Credit Suisse head of energy resources research Saul Kavonic said in a letter to investors.
The United States and China are two actors that have begun to start up their mines of this mineral. Europe, for its part, focuses on the Iberian Peninsula to carry it out.
The new 'green' business around the automotive industry

Since 2012, the price of a ton of lithium has multiplied by nine. "There is no shortage, but the pace of extraction is slow," one of many warnings Tesla founder Elon Musk wrote earlier this year on Twitter.
"Tesla may have to go straight into mining and refining at scale, unless costs improve," it added in another 120 characters. A business that has reported billions of dollars to one of Tesla's great competitors, BYD.
Chinese automaker BYD has taken care of the entire production chain of its vehicles, from the extraction of minerals to the assembly of its cars. BYD has recently obtained a concession from the Chilean government for the extraction of 80,000 tons of lithium.
Although lithium is found in large areas of the planet, its raw extraction is not valid for the manufacture of batteries. For its use a refinement is necessary. "It's a license to print money," Musk warned earlier this year.
But, there is still another business to discover: battery recycling. A process still unexplored, but that would reduce the need to extract and refine new lithium. Two techniques with a high cost for the environment, since several scientific studies assure that "about two million liters of water are needed to produce a ton of lithium".