The heat wave, pending the evolution of a dana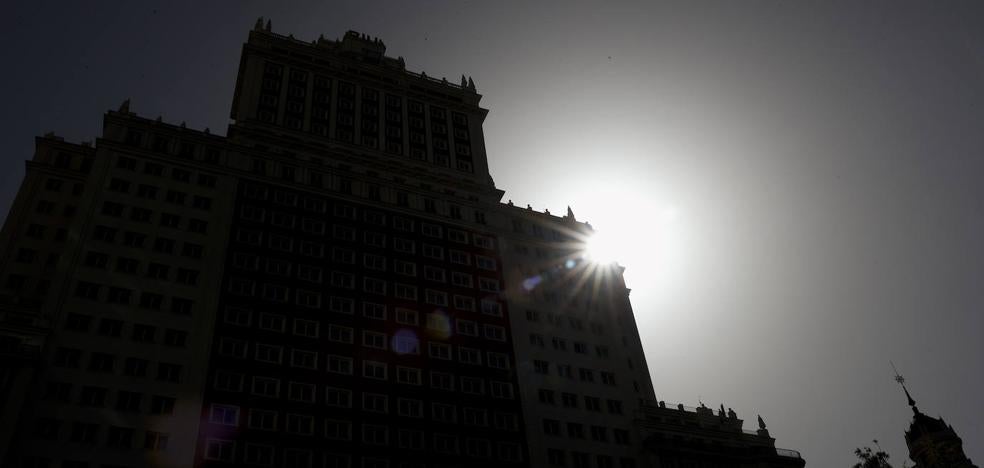 The thermal relief could arrive from the weekend, but it will take time for the thermometers to drop to the normal records of late spring and early summer
How long will the heat wave last? That is the question that thousands of Spaniards are asking these days. The more than 40 degrees in the shade that the thermometers mark suffocate three quarters of the Peninsula and overheat the asphalt in the cities. The fall of the Sun does not alleviate the situation and tropical nights arrive at points that, until now, were little used to withstand temperatures of more than 23 degrees at the end of spring.
The answer of how long the high temperatures will last is uncertain. Everything depends on the evolution in the next few days of a dana - isolated depression at high levels - that is forming to the east of the Azores archipelago. The meteorological models, based on which the forecasts are made, are very changeable in this regard.
The dana, according to the models of this Tuesday, tends to approach the coast of Portugal in the coming days. In this way, the low pressures could drag cooler winds from the Atlantic over the peninsula. This phenomenon would partially block the winds that other smaller low pressure centers, formed over North Africa, push towards the Peninsula. These wines are accompanied by haze, a phenomenon that increases the heat.
It is possible, according to the forecasts, that by the end of the week rains could reach the communities of the Cantabrian Sea and the north of Castilla y León, rainfall that will take place instead of the dry storms that occurred in points of the central east Monday. They would affect Galicia, Asturias, Cantabria and the north and west of Castilla y León. From the State Meteorological Agency (Aemet), they do not rule out that the heat wave "will continue one day longer, especially in the eastern half of the peninsula."
However, the same models venture that this possible temporary relief would be partial, since next week the mercury could rise again, although not with the same force as these days. The fronts would begin to circulate in the north, but, despite everything, the haze and heat will make it difficult to achieve general thermal relief, which is more notable in the eastern half of the country, according to Aemet.