The heads of Santander and BBVA in Spain argue that the branches are still important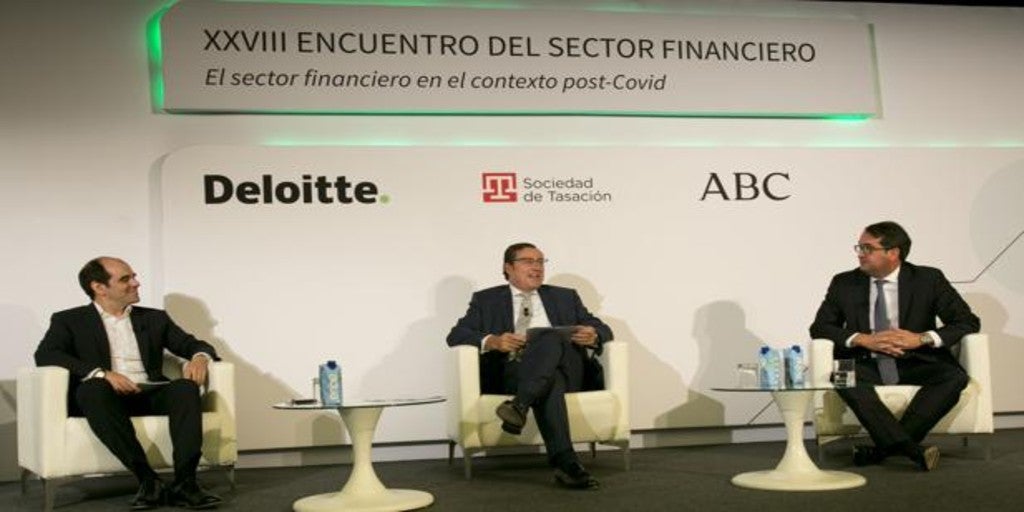 Updated:
Keep

The digital transformation and the restructuring process that banking in Spain is currently going through focused part of the speech during the table 'Challenges of the banking business in Spain' in which the CEO of Santander Spain and regional head of Europe, Antonio Simões, and the director of Spain and Portugal of BBVA, Peio Belausteguigoitia. During the XXVIII Meeting of the Financial Sector, organized by ABC and Deloitte with the sponsorship of the Appraisal Society, Simões, he pointed out that bank branches continue to be key to customer relations, although he admitted that more than 50% of all the bank's sales are now digital.
In this regard, Belausteguigoitia recalled that Spain is the country in Europe with the largest number of offices, about 50, for every 100,000 inhabitants. "We have had a very capillary model and now we are converging towards the European model (…) before it was necessary to go through the office for everything that was consulting or contracting products, but today they have it in the bank's application," he said Belausteguigoitia, who added that the role of the office will always be important "wherever there is advice and added value."
Moderate optimism
At the same time, reviewing the months of the pandemic, both leaders agreed to be "moderately optimistic" regarding the next twelve months, in a scenario in which the crisis has not yet been overcome but in which they highlighted the evolution of consumption and billing figures. "Part of Spanish society is still suffering, but for others the crisis is an opportunity for growth," said the CEO of Santander Spain.
Regarding the growth model in an environment of low interest rates, Simões pointed out that the priority is profitable growth, while achieving a balance between income and costs to gain efficiency.