The hard work of putting an end to 'The walking dead'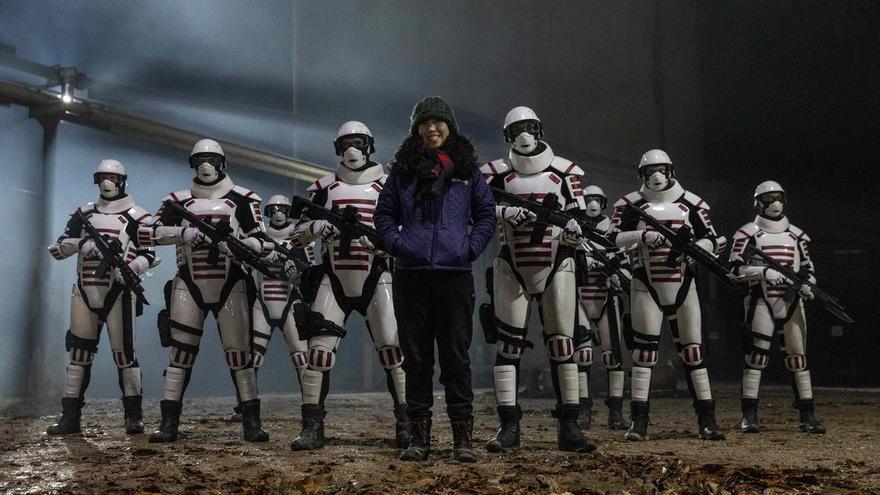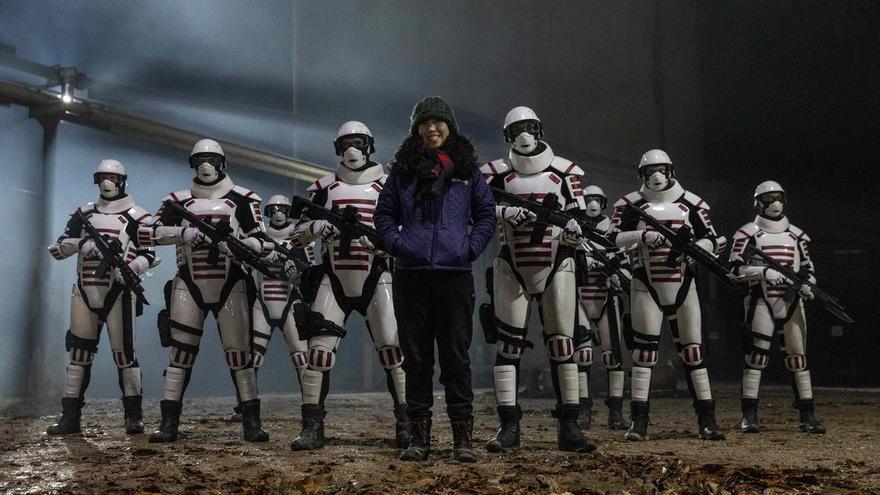 At some point (yet to be specified) of 2022 the last episode of 'the walking dead', roughly twelve years after the issue of the first, that Frank Darabont masterpiece in which silence spoke louder than words or guttural growls. They will have been altogether eleven seasons, the last one divided into three parts of eight episodes; the second, u 11B, premieres this Monday, the 21st, on FOX.
The matchup obviously picks up where the previous one left off, with some of our heroes battling the Reapers and the people of Alexandria dealing with a torrential storm. This final season could have been a tense crescendo, but it seems more conceived as a long climax. "When we created the series, we tried to make everything electric all the time," explains Angela Kang, 'showrunner' of the series since 2017, by video call. "That things do not stop moving, without forgetting, whatever it may be, to have more contemplative moments; that's part of the style too. But there is so much story to tell, with so many characters… And everyone is having a hard time all the time! Maybe that's why it feels like a long climax rather than a crescendo."
"I guess that's what happens when you write a final season," he adds, "you want to say everything about these characters before you say goodbye to them." For Kang, it will mean saying goodbye to (not all, as we'll see, but a few) characters who Kang has known each other for over a decade.After writing for the never-aired 'Day one' and the short-lived 'Terriers,' Kang had better luck with his next series, 'The walking dead,' which he started in 2011 (season two). as script editor. In the third she was already a producer; in the fifth, co-executive producer, and from the ninth she became 'showrunner'. Something that caught her a little by surprise: "I knew I wanted to be a 'showrunner', but I didn't think it was going to be on this series", he tells us. "I thought Scott M. Gimple [su showrunner entre la cuarta y octava temporadas] I was going to take her to the end. But Scott began to feel more like doing things as a producer. He asked me if he wanted to take his place, with the blessing of the rest of the team, of course. It was a surprise to me. I was actually preparing to carry a series somewhere else, or write my own series and sell it."
With the pressure to the limit
I ask Kang how much pressure he feels right now about the outcome of the series, on a scale of 0 to 10. His response stresses: "It's like a 25!" he exclaims, only to laugh right after. "There's something very intimidating about doing this series. We don't write everything first and then we produce it; we start writing and immediately production starts, so we always have time pressure to do a little of everything at once. There was a moment, not long ago, when I saw myself working on all twenty-four episodes at once it's from the season. I have done real juggling ", he says, making this chronicler feel a little bad: are we stealing precious time?
We've really caught Kang at a key moment in 'The Walking Dead': the days when the twists and the final words will be decided. "We are nearing the end of the writing phase and are concentrating on finishing up filming these last few episodes. We are striving to create something that is epic and interesting, and makes people feel like the journey was worth it.. I want to do a good job for the fans."
fans above all
Focusing on doing that good job could save you from online campaigns for reframing that ending. Today, as we know, fan pressure can accomplish anything from reviving series to reviving movies. Does 'The Walking Dead' take your opinion into account? "We write things well in advance, so to when the fans are reacting to something, we are already involved in another storyKang says. "We don't look Twitter to react to the reactions of the fans. Some shows have schedules that allow them to do that, but for us it's impossible. We have to trust our instinct. Fans should know that we are fans too. We are fans of what Frank Darabont raised in the first season. We are fans of Robert Kirkman and his comics."
Kang is also, on the other hand, a fan of many other things, and hopes to one day make his own series. But it will still take time, not only because he has "many, many, many months of post-production" left on 'The Walking Dead', but also because he will also be 'showrunner' of the planned series about Daryl (Norman Reedus) and Carol (Melissa McBride). for 2023, of which, of course, you can say "nothing", not even about the tone or personality. "It's top secret. But I think the intention with everything that may come later is that there are true differential factors".