The hand of God and Maradona's best goals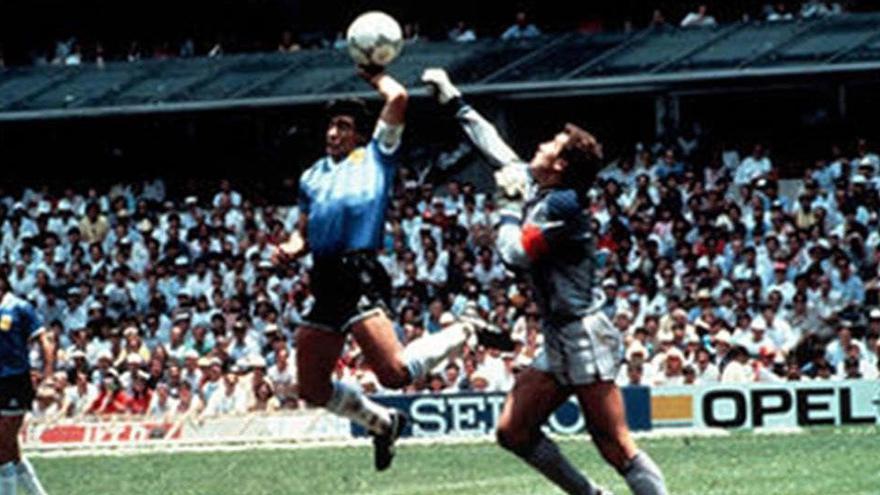 The death of Diego Armando Maradona has shocked world football. It is not obvious that he was the best player in history, but surely the most important. He was and is a social icon, a pop reference, an endless source of books, stories and audiovisual productions, a controversial character, with his ascents and descents, but above all a magical footballer.
He has phrases that reinforced his gigantic character aura. Only he could turn a cheating goal into a popular phrase for eternity of time. The hand of God. To England. Nothing less. What happens is that after a while he compensated with the trap with an unequaled genius. The goal of infinite dribbling, to the British arch enemy. "What planet did you come from, cosmic kite?" Asked the Argentine narrator of the event in question.
The video above shows the 20 best goals of his career, the most significant. None surpasses the one of the dribbles to England in the World-wide one of Mexico. That is insurmountable. The goal of the century. But there are a lot of beautiful invoices on your resume.
In the same World Cup, you have to see the one that put Belgium in the semifinals of Mexico 86. The one that scored in Belgrade with Barça in a 2-4 against Red Star, stinging the ball with tremendous skill and cunning. Also with Barça, the dribble at the foot of the post to Juan José at the Bernabéu against Madrid. His last goal in a World Cup, against Greece, in the USA, just before clapping for doping.
But Maradona had an innate ability that forced one to gape. How many Barça fans went to the Camp Nou an hour before each game just to see their best tricks with the ball …