The Guerreras like each other against Slovakia (35-15)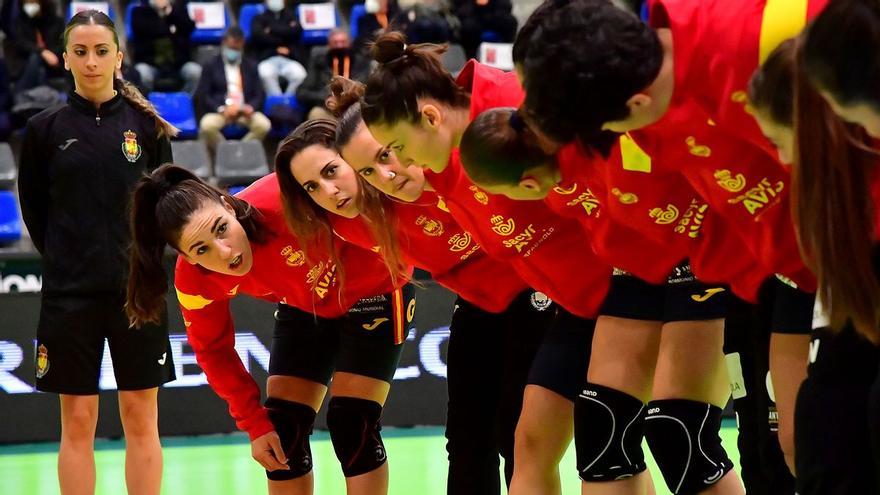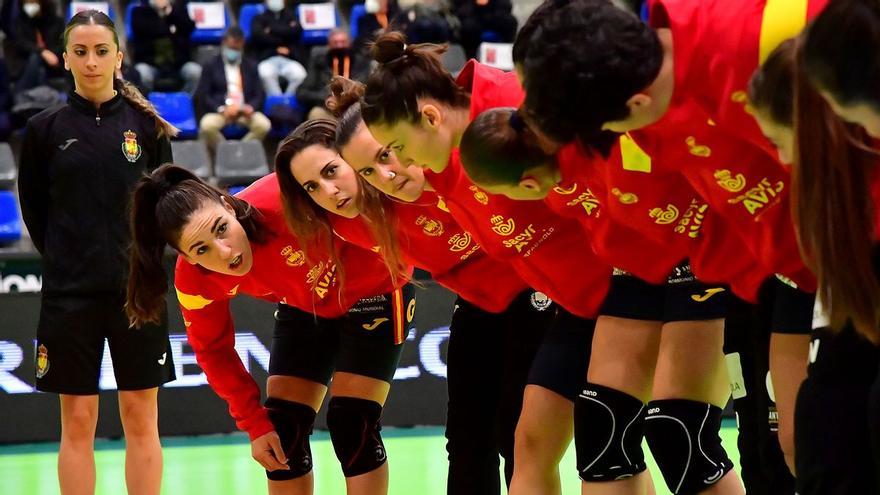 Victory of Spain over Slovakia (35:15, 19: 8 at halftime) in the King Felipe VI Pavilion in Boadilla del Monte de Madrid, in the second match of Day 1 of the XXIV Spanish International Women's Handball Tournament.
Very solid start of the game for the Guerreras, absolute dominators from the first minutes. José Ignacio Prades would bet on a defensive 6-0, which allowed Silvia Navarro to shine in the frame. Eli Cesáreo would be in charge of opening the scoreboard, taking advantage of a superb assistance from the "pantera" of the Costa del Sol Málaga Silvia Arderius, filtering a pass through the Slovak defensive network.
Slovakia, for its part, suffered enormous problems finding the way to the rival goal, and this translated into turnovers that the Spanish team would take advantage of to run and exploit resources such as the powerful arm of Lara González, who from the middle distance and in the second wave he managed to open the first gap (4: 1) on the scoreboard.
Spain exhibited a very high rhythm, unattainable for Slovakia, which, in addition, was going to run into Silvia Navarro over and over again. The difference is that, in the opposite context, the Spanish team would not loosen, leaving true quality details like Jénnifer Gutiérrez's goal from the end, removing the cobwebs from the squad.
Visiting team coach Pavol Streicher stopped the clock very late, with 12: 2 on the light, but at least managed to stop the bleeding. Spain would loosen slightly, lowering its speed by a point and tempering the game. Silvia Navarro, however, kept her level in goal, which allowed her team to reach the interval with an advantage of 11 points.
Spain had completed a brilliant first half, without suffering any turnovers and achieving high scoring records. The only mole, perhaps, the lack of effectiveness from the 7-meter line, something that would not have its reflection on the scoreboard.
José Ignacio Prades would modify the appearance of the Spanish team, rotating players, including Silvia Navarro, who would leave her place to an inspired Mercedes Castellanos, showing that Spain has a solid goal on the eve of the 2021 Spanish Women's Handball World Championship.
Slovakia did not correct their mistakes and the Spanish team felt very comfortable, which allowed players like Irene Espínola to test themselves from the middle distance, or Soledad López to cross the court in a vertiginous way against the counter to lodge the ball in the rival net.
Spain did not make the mistake of being carried away by rival apathy and offered a very serious face to its audience, signing a resounding victory on the eve of two commitments – the first of them tomorrow, at 6:00 p.m. against Poland – which seem key to know the true level of the Warriors before their big date.
File
Spain (19 + 16): Silvia Navarro and Mercedes Castellanos in goal; Carmen Martín (3), Carmen Campos, Silvia Arderius (2), Eli Cesáreo (2), Laura Hernández, Jénnifer Gutiérrez (6), Maitane Etxeberria (2), Lara González (2), Soledad López (4), Kaba Gassama (3), Alicia Fernández, Almudena Rodríguez (2), Ainhoa ​​Hernández (4), Irene Espínola (1), Paula Arcos (2), Alexandrina Barbosa (2)
Slovakia (8 + 7): Rebicikova (2), Popovcova, Pocsikova, Lancz (2), Hudakova, Bajcikova (2), Holejova (1), Szarkova, Nemethova (1), Trunkova (3), Dulinova, Tefanikova (1), Bizik, Medvedova, Ivanytsia, Oguntoyova, Bizikova (3)
Marker | 4: 1, 7: 2, 10: 2, 14: 4, 15: 4 and 19: 8; 22: 9, 26:11, 28:12, 30:14, 32:15 and 35:15