The Guanche shines and dominates the Contest Belén María de Vela Latina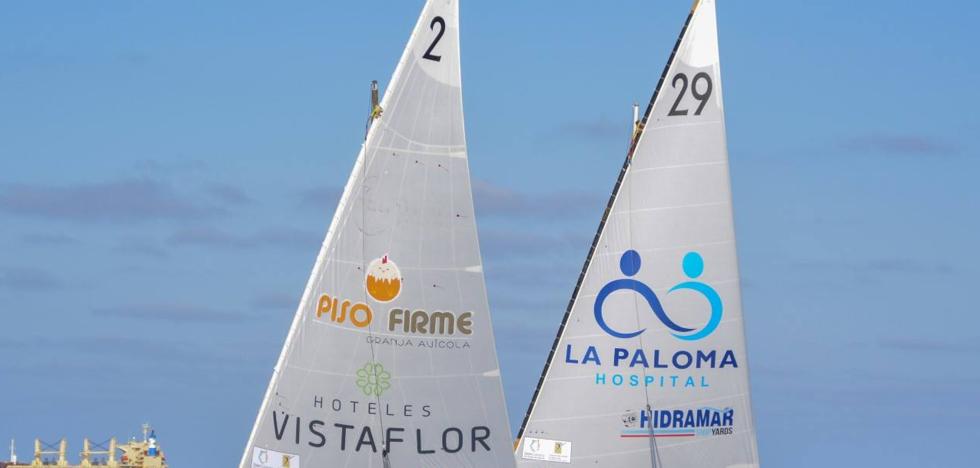 canary latin sail
He won this Saturday's match with a domain from start to finish
The
Bethlehem Mary Contest it was quite a show.
La Vela Latina Canaria experienced one of its great evenings this Saturday with a fast-paced contest in which the La Paloma Pueblo Guanche Hospital emerged the winner with a time of 1:08:45 and became the leader of the Gran Canaria Island Cup with three points.
José Ponce's men dominated almost from the start, maintaining an interesting battle with
the Minerva Hotels Vistaflor Idamar, which finished second at 3:21. 31 seconds later, the Port of La Luz Fundación Puertos de Las Palmas entered.
The Villa de Agüimes Ybarra, protagonist of the last contest after suffering an accident in San Cristóbal that forced him to retire, managed to fix the boat and go sailing on this second date of the calendar.
Those of Alejandro Rodríguez arrived in fourth position, ahead of Poeta Tomás Morales Clipper, fifth, almost 6 minutes behind the Guanche People.
Villa de Teror, who came out in last position, was sixth; Disa Roque Nublo ULPGC seventh and Porteño Atlantec Sabor a Gloria, after winning the first contest, could only be eighth.
The last boats to cross the finish line were the Chacalote A Blue Thing in the Cloud, the Estibadores Portuarios Fundación Belén María, the Spar Guerra del Río, the Tara del Mar and the Unión San Cristóbal.
Once the first two days of the Gran Canaria Island Cup have been held, and before the Easter break, the La Paloma Pueblo Guanche Hospital leads the overall cup competition with three points.