The Guaguas is cited with history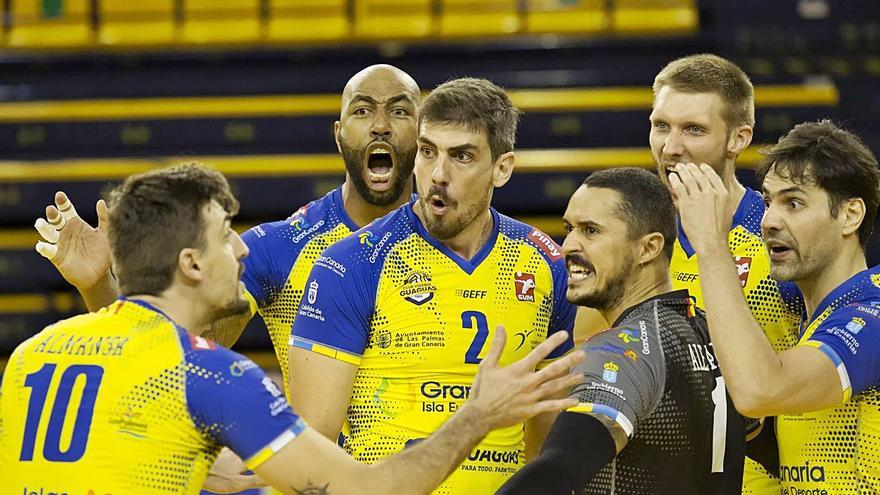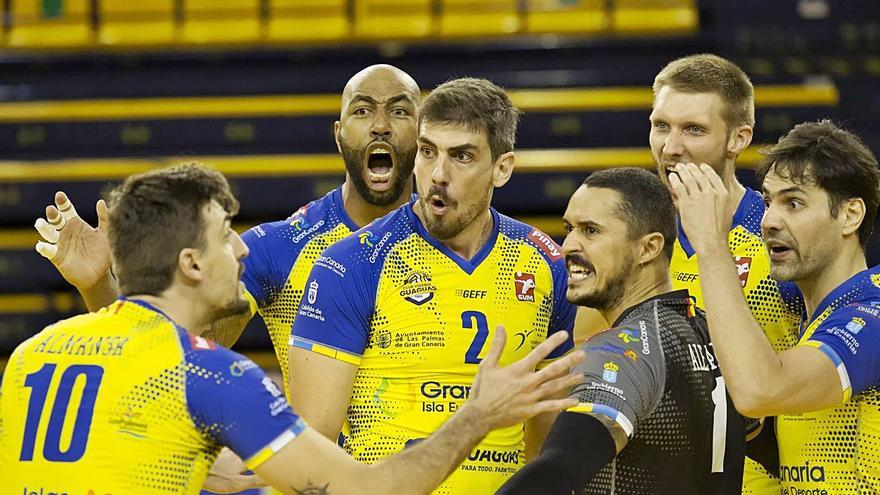 The yellows prepare to provide a new magic night to your hobby, who will once again act as the seventh man to try to fly his team to what would be the second Final four in its history - the previous one was in 1997 in the first glorious stage of the entity.
And if the Gran Canaria team has shown something, it is that it is impregnated with the essence of the Guaguas of the golden age, which its current coach Sergio Miguel Camarero also enjoys. This is how he let him see last Tuesday in the second round against a great like Galatasaray. In that confrontation, the players made it clear that are trained to compete at the highest level and to fight to make the dreams of a thirsty volleyball fan come true. The 400 spectators who saw the duel live - they could not have been more due to the restrictive measures implemented by the pandemic - enjoyed the great exhibition of their own.
Pablo Kukartsev was once again a franchise man, assuming leadership in attack, well supported by Guilherme Hage, Matt Knigge, Jorge Almansa and Moisés Cézar, incommensurable; Paulo Renan masterfully directed the orchestra, while Alejandro Fernández gave a memorable lesson at the reception, as well as adding the Canarian note to a cocktail that he hopes to bring back a magical night to his fans today and achieve the dream of being able to live the second Final four of the club's history in the course of returning to the national and international elite.
A laureate rival
And to achieve that goal the Guaguas must surpass the Belgians of the Greenyard Maaseik, team that reaches the second continental tournament since the Champions League, the highest European competition and as second classified in the League of his country, with a balance of seven victories and only two defeats. In the round of 16, on Tuesday, they beat the powerful Turkish SK Ankara (3-0) on the fast track, in a match in which they displayed their enormous potential.
Since its founding in 1960, the club has the honor of being Belgium's most successful team and has in his record a whopping 16 league titles, 12 in the Cup, 12 in the Super Cup, two runners-up and a third place in the Champions League, a second in the CEV Cup and another in the European Super Cup.