The Guaguas already has a calendar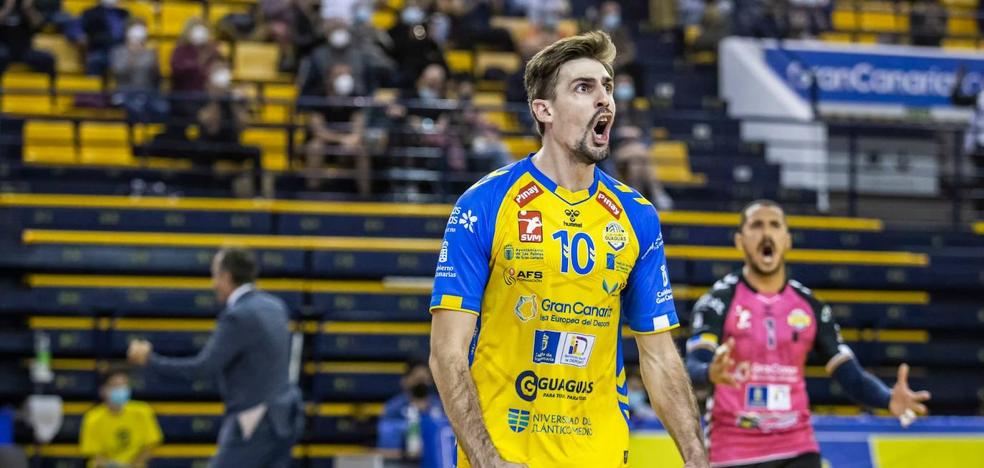 volleyball
The yellow team will start the course away from home against the Río Duero Soria
This morning, the Gran Canaria team learned the complete calendar of the Men's Super League 1. The Royal Spanish Volleyball Federation has published the yellow calendar, which
will debut away from home against Rio Duero Soria and will close the course by visiting the Leleman Conqueridor Valencia.
The path of the league competition is already written. The Royal Spanish Volleyball Federation has carried out the draw for next season's calendar this morning. CV Guaguas already knows what its roadmap will be in what will be an ambitious and exciting season. Sergio Miguel Camarero's team will start the competition on
weekend of October 1 and will end on March 18 or 19.
Likewise, CV Guaguas has also known its matches marked in red on the calendar:
Unicaja Costa de Almería, Pamesa Teruel Volleyball and CV Melilla. The matches against the current champion, the Andalusian team, are scheduled for matchdays 10 (December 3 or 4) and 21 (March 11 or 12). The matches against Pamesa Teruel Volleyball will be on days 9 (November 26 or 27) and 20 (March 4 or 5). In addition, the matches against the league runner-up, CV Melilla, will be played on matchdays 2 (October 8 or 9) and 13 (January 7 or 8).
Now that it's done
Official schedule of the Men's Super LeagueCV Guaguas has all its sights set on October 1, at the start of an exciting and ambitious league for the yellow team.
You can see the calendar
clicking here.