The great spoiler of La casa de papel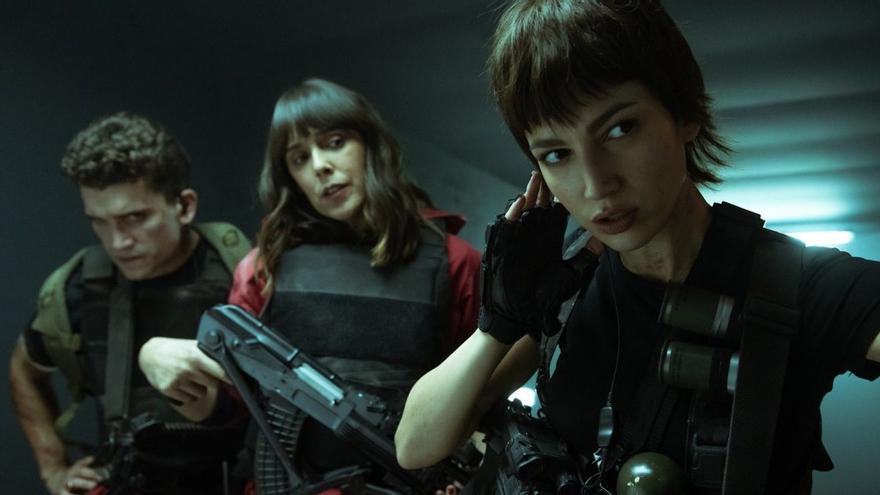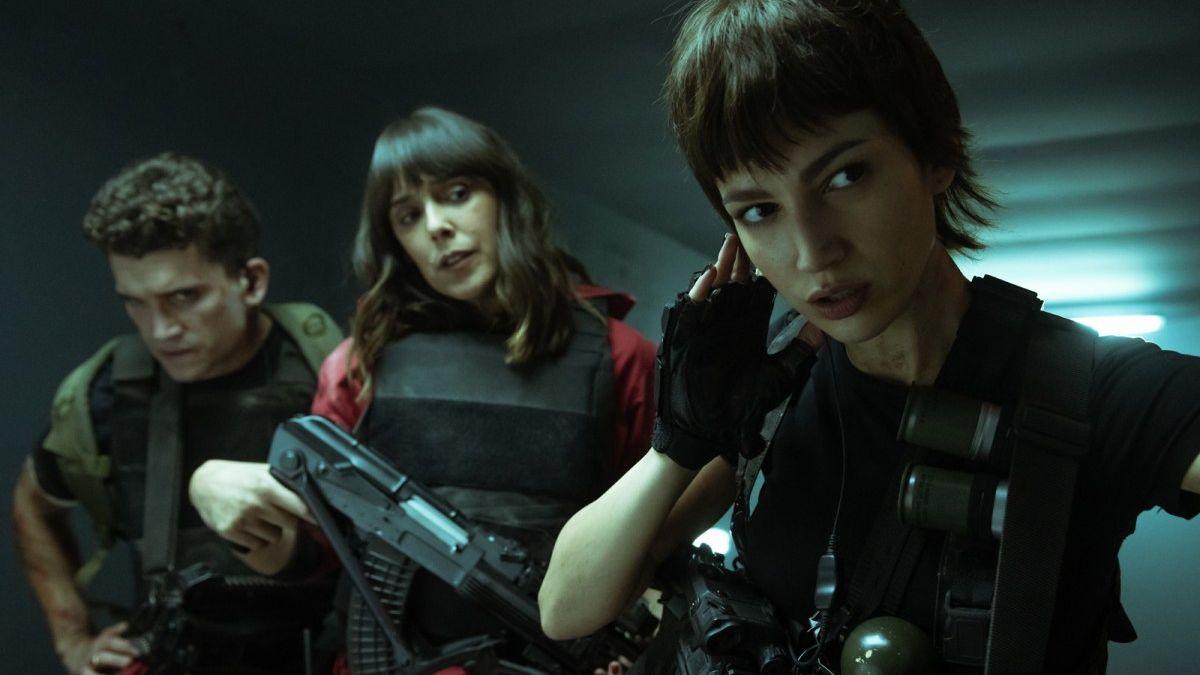 It is the end and there is no going back. The paper house has stepped on the accelerator and rushes its last cartridges before its outcome. An adrenaline rush with shots and explosions everywhere and where ya nobody is essential. As we said, it is the end and there is nothing sacred anymore. And this has been demonstrated in this first installment of the fifth season from the series in Netflix and that will have a second part on December 3 in which, presumably, we will say goodbye in style to his characters. For better or worse. In the same way that other great series left with a final season divided into two parts, such as The Sopranos, Breaking Bad or Game of Thrones, Alex Pina, creator of La Casa de Papel, does not want to be less. Although we will take less this time and not a year as in the other examples.
The first robbery of the Professor's gang (Alvaro Morte) on the Mint it was a success. Both in reality and in fiction. The series went from Antenna 3 to Netflix and there it became a worldwide phenomenon. Since A3Player, its commitment to fiction has since translated into exporting some of its series to payment platforms, as it has done this year with The fence and Castramar's cook on Netflix or The knot and Benidorm for HBO. Without the same success as La casa de papel, of course. As of the third season, it was the platform of the big red N that commissioned the new episodes. A new robbery, bigger and more spectacular than the previous one at the Bank of Spain to live up to its international impact. Spanish fiction had its own Fast and furious. If Dominic Toretto (Vin Diesel) always insists to his gang members that there is nothing stronger than family, the red monkey robbers seem to have learned their lesson well. Through so many tense moments and situations on the verge of death, they have had more than enough opportunities to prove it. There is nothing like putting you into labor in the middle of a robbery, or falling in love with a hostage or, already put, with the police inspector who is looking for you to get you into the trullo. The crazy twists of the script have become a hallmark. Some of us come from a generation that saw how The Colbys It ended with a UFO taking Fallon (Emma sans), so we already know what we had come for. Whoever comes to see realism, has made a serial mistake.
Needless to say, many spoilers are coming from now on, so be warned for those who have not yet seen the new episodes. To show that we can only expect the unexpected at the end and that things are serious, the scriptwriters have had no qualms about sacrificing two important cast characters along the way: the most loved and the most hated. Although the death of the latter for the moment must be quarantined.
With season four, some began to feel like things were getting too long. Let's be honest, three seasons to tell us about the same robbery were already starting to saturate the staff a bit. To appease the impatient, from time to time the writers were forced to offer a sacrifice to the audience, to appease their voracious need to continue gobbling up episodes, knowing that as soon as interest waned, they would move on to something else. And there is so much to choose from ... So the wheel must be permanently in motion to keep the viewer there in suspense and with the need to know what else will come next. From cliffhanger to cliffhanger. Last year we already had an important sacrifice, that of Nairobi (Alba Flores). Whoever thought that there was nothing that could overcome that, was wrong. This is the end and you have to put the meat on the grill. And boy they have. They have charged one of the protagonists. Tokyo (Ursula Corberó) was the one who was telling us the story. Nobody fired like her. So, with his death, now there is no doubt. This is the end and we only have five chapters left for the last episode. That Tokyo has died, makes us face the possibility that perhaps we are not facing a new Fast and Furious, but rather two men and one destiny, the classic film starring in the 70s by Paul newman and Robert Redford. Everything in this last season makes us face a tragic outcome, with protagonists increasingly cornered. If Tokyo has died, taking a few of its pursuers ahead, we will still see a few more corpses. This is no longer whether the heist will go well or not, but who will survive. And it has become clear that no one is untouchable. From what we have seen, Helsinki (Darco peric) has all the tricks to be the next and yes, there has been no problem in killing Tokio, another comparable loss for the grand finale could be that of the Professor.
On the other side there are also significant casualties. Although some of them are not fully confirmed. We have to assume Tokyo has taken Gandía ahead (Jose Manuel Poga), who continues to make himself look down on the public. But this season Arturito has come (Enrique Arce) to reclaim his place of honor as the show's most hated character. No more going around the back and messing around. Arturito lets go of his hair and assumes that, if you have to create chaos, it is better to do it yourself and not let your plan depend on others. The villain gets his golden moment, making the protagonists sweat. Until now he was such a despicable and cowardly being that no one had ever considered him a real threat. He has finally succeeded, although the play has come off very badly. At this point many give him up for dead. Although if Nairobi could survive what it survived, who tells us that the play is not going to be repeated? I would bet to rule out this possibility. With so many plots to close and so few chapters ahead, his miraculous resurrection would be a drag on the plot.
For the great enemies at the end of the series we have the characters of Prieto (Fernando Cayo) and Inspector Alicia Sierra (Najwa Nimri). They may have tricked us into thinking that Sierra had switched sides, but one scene from the last episode is enough to make us suspect that he's still thinking about how he's going to bring down the band. The inspector is a match for the final outcome. Prieto has earned his position as a villain, but he always lets others do his dirty work. In a duel, it wouldn't last long.
The cards are drawn for an explosive ending, in which we will have a great sneak and from which few will come out alive. Then it will be time to consider the possible spin offs, because it is not a question of killing the goose that lays the golden eggs so quickly.