The great Glasgow demonstration kicks off to demand climate justice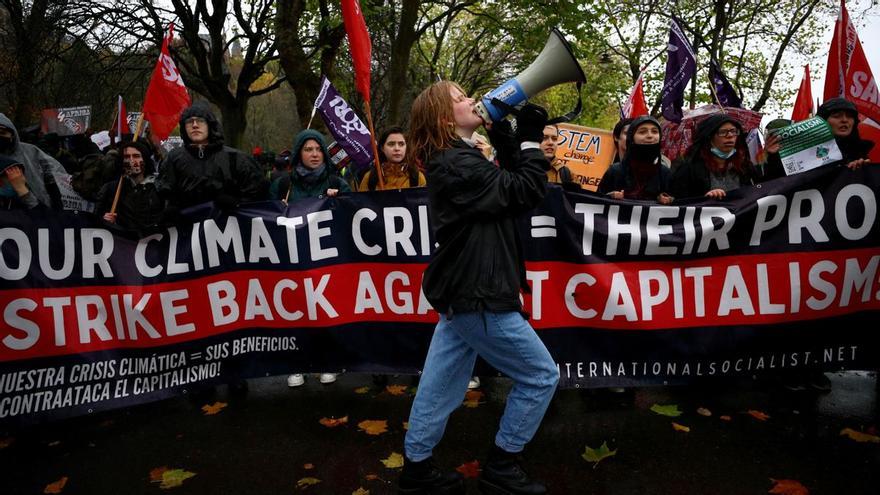 Thousands of people are concentrated this Saturday under a rain and wind storm around the COP26, in a manifestation that will cross the Scottish town of Glasgow to demand ecological and fair solutions to climate summit of the UN.
The convening groups of the Global Climate Justice Day They hope to gather around 100,000 people in a march that started in Kelvingrove Park at 12.00 local time (same now GMT), in the vicinity of the venue where the COP26.
Promoted by environmental, indigenous, trade union and feminist platforms, among others, it will have the participation of activists such as Leonidas Iza, of the Confederation of Indigenous Nationalities of Ecuador, or Veronica gago, from the Argentine platform Ni Una Menos.
In an environment that is expected to be festive, although under strong police control and mitigated by the meteorological conditions, protesters will tour the city of Glasgow for a few five hours until you get to the park Glasgow Green.
In parallel, this same Saturday, replicas of the protest will be held in 200 points of the world, from Seoul to Rio de Janeiro, going by Manila, Mexico, Lisbon, Los Angeles or Nairobi.
The march takes place a day after some 25,000 young people, with the Swedish activist Greta thumberg at the helm, they will walk the streets of the city to demand the political leaders to end the "blah, blah, blah" of COP26 and provide immediate solutions to the climate crisis.