«The great decisions in history are made in short distances»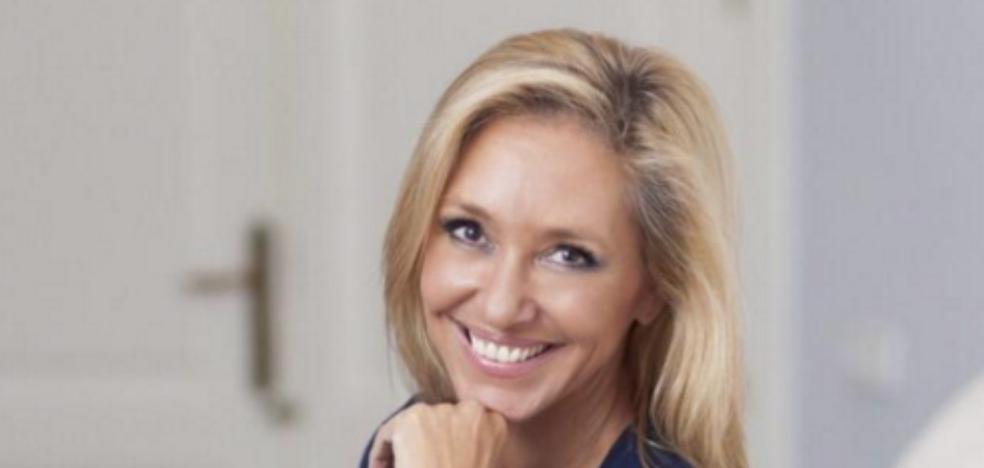 The writer from Madrid offers a talk on May 20, at 7:00 p.m., at the Pérez Galdós House-Museum in the capital of Gran Canaria
Marta Robles is a true
renaissance woman. She began as a paper journalist, like Galdós, from there she went to radio to make the leap to television through the front door. But his pen tickled her more and more until the writing conquered her heart and his time.
after writing
several 'best sellers', and even directing a short, arrives with a surprising essay under his arm:
'Carnal passions' (Espasa, 2021), a fun review of the monarchical back room, in which he discovers how the most intimate and personal relationships of kings and other powerful people have affected the history of Spain. To talk about the monarchy, Galdós and whatever comes up, the journalist lands on the
Pérez Galdós House-Museumwhere you will meet your audience on
May 20, at 7:00 p.m.
The journalist from Madrid, who has never stopped collaborating with print media since 1987 (she currently writes for 'La Razón', 'La Gaceta de Salamanca' and 'Archiletras') has made her work compatible with many
TV shows, who has directed and presented for various chains.
believes that
Perez Galdos, also a journalist and writer, "would have done better on the radio than on TV. He was a very shy man and I suspect he would not have liked television too much. I am convinced that there would be
chosen the radio before TV," he says.
consolidated

After
17 published bookshas established herself as a more than prolific and successful writer, intermingling the novel and non-fiction in her production.
"The novel does not have to be reality, only
It must be believable, believable. And for this, it requires a careful investigation of the time, the place or the matter that is dealt with in it. And then, even in a novel about green monsters, all the writers leave something of us, we talk about our feelings and the people we love or hate, deliberately or unintentionally. Benito Pérez Galdós himself reflected his love and his lovers in many of the characters in his novels. Of course, when writing a fictional story there is a moment when the writer feels so trapped in it that the fictional world he tells is more real to him than the real one. At least that's what happens to me. And I think that, if that doesn't happen, yes
the novel does not grab you by the lapels when you're writing it and it becomes your only obsession, it's not worth it. In non-fiction, the creative process is different, but it also requires that the text being constructed owns its creator", says Robles.
historical radiography

In 'Pasiones carnales' he formulates in three parts an x-ray of the history of Spain 'from the back room', in which he considers his first historical essay. «One dedicated to the legend that cannot be certified in the earliest centuries, another to history with rigorously certified data and another to the novel from which to imagine how all those data collected on that fascinating adventure that history is could have happened. L
carnal passions are not only sex, they are also everything that surrounds sex: love, devotion, loyalty, jealousy, betrayal, ambition and even murder. The great decisions of history are not made on the battlefields or in the audience: they are made in short distances. Starting because for centuries, marriages were not unions of love, but of business; and among the leaders of the countries, the
monarchsforms of political strategy aimed at annexing kingdoms, establishing alliances... So yes, obviously love, passion and sex can not only change the course of history, but it is proven that they have done so, "says the author .
His passion for
black novel has been transformed into a literary saga, the one whose protagonist is the detective
Tony Roures. «I have been an admirer since childhood of those 'Five' and 'Secret Seven', by Enyd Blyton and later with Poe. Since I discovered the detective genre and the noir genre, I knew that I could never disengage from it, even if I was interested in all the others. So, I've read everything, but I always go back to 'noir', as a reader, and I always knew the time would come when I
I would dive into it as a writer. I arrived through a story, 'A very familiar flavor', in a collective book, entitled 'Obscena', in which the cream of Spanish 'noir' participated and although I am not going to focus exclusively on the noir genre, I know that it is mine and that I will always return to it».
Martha Oaks. /

Daniel Mordzinski

your short film

'The girl you didn't know how to love', a story
about trafficking in womenturned it into a
short film being its director with the support of two of her children, with whom she has received six nominations at different national festivals and the award for best direction at the Jaén Short Film Festival against gender violence.
"Neither him
audiovisual language or the world of cinema They are foreign to me, but considering a first foray into cinema was quite a challenge, especially because I did not want to make conventional cinema. I intended to make a story in the style of British film noir
Guy Ritchie, where the music weighed as much as the image, the lighting determined the spaces and the resources invaded the story. I was very interested in collecting the first chapter in cinema to draw the attention of young people to a matter of social denunciation as horrifying as the trafficking of women and their illness and loneliness, "adds Marta Robles.
Has many
souvenirs associated with the islands from his youth. «I believe that the Canary Islands are mysterious and magical islands, with hidden forces within them, which provide the islanders with energy and enchant visitors as soon as they set foot on their different settings. An archipelago so surprising that jumping from one island to another not only changes the landscape, but also the sensation. Each island is a small country,
with unique and amazing beauties. The dunes of Gran Canaria, the volcanic secrets that rise to the surface of Lanzarote, the wind that whips the amazing beaches of Fuerteventura, the fern forests of La Gomera, the natural pools of La Palma...
I still need to discover La Graciosa and El Hierro. I can't wait for the time to do it," she confesses.