The great bombshell of 'Mask Singer': Isabel Preysler was Gatita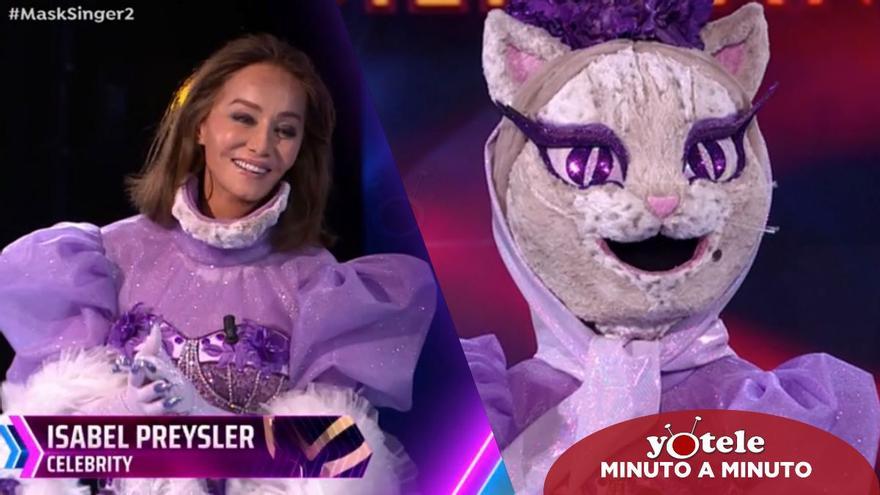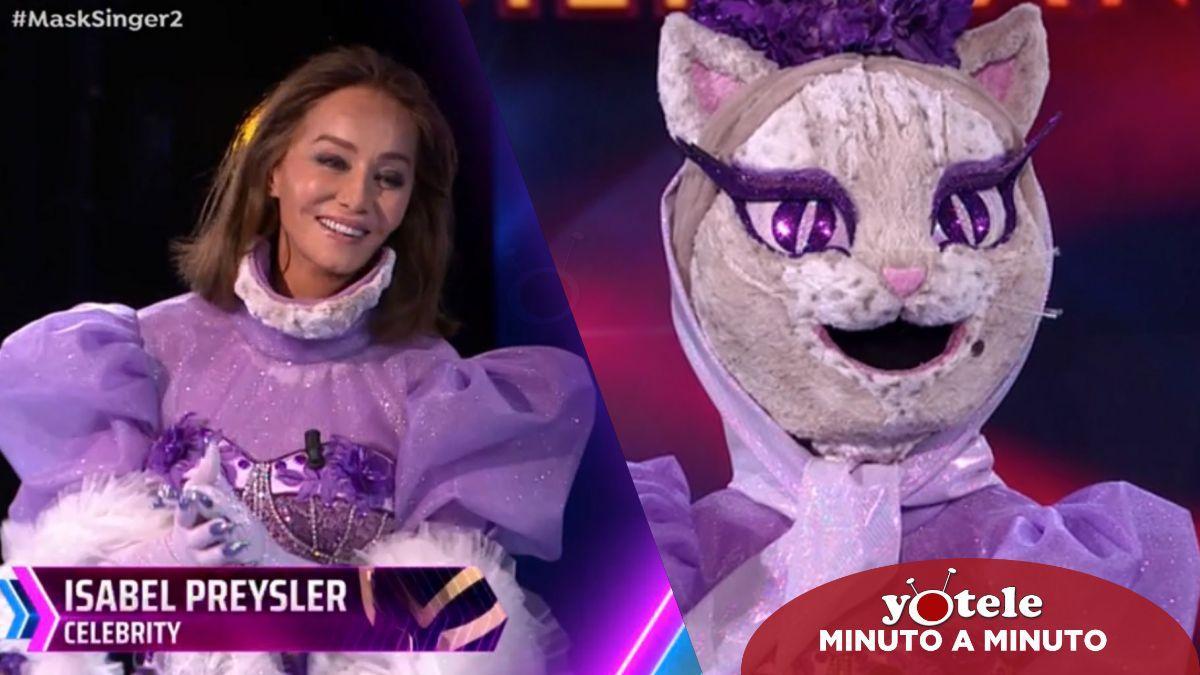 'Mask Singer' has made history in TV. In the second gala of its second season, the musical talent of Antena 3 has unmasked Kitten, mask behind which he was, nothing more and nothing less, that Isabel preysler.
The socialite has surprised everyone, since until now, in its more than five decades being one of the most requested characters in the world of the heart, he had never dared to participate in any program as a contestant. He had only gone to the final of 'Masterchef Celebrity'to support his daughter Tamara Falcó.
Although several viewers and the researchers themselves eventually recognized his voice, no one believed at all that it was her until the very moment he removed his mask. "I never thought of doing such a thing. It was more fun than I expected", confessed the mother of Tamara Falcó after unmasking.
The second gala of 'Mask Singer' started with the first confrontation between Medusa, Dragona and Rana. Medusa was commissioned to open the program and the stakes of the researchers, diverse. From Gery Halliwell to Paris Hilton, passing through Eva Longoria. He followed Dragona, who they believed was Amaia Salamanca, Tamara Falcó, Dulceida or Eugenia Martínez de Irujo. He closed this first round Frog, which according to the researchers It could be Josema Yuste, José Andrés, Joaquín Cortés or Iker Casillas.
After the public vote, the favorites were Medusa and Rana, and therefore, Dragona turned out to be the one chosen to go to the final fight. And right after, the second round started, in which they faced Kitten and Egg. Of the first it was said that It could be Gwyneth Paltrow or Isabel Preysler. From Egg, instead, they assured that it could be Isabel Coixet, Maite de Baccara, Macarena García or Danna Paola.
And again, the public and researchers have voted for the mask they wanted to save. The favorite has been Egg, making Kitten the rival of Dragona. And at this point, both faced each other in a final match that left Gatita as the loser. After a few minutes of tension and with high expectations, Kitten discovered herself as Isabel Preysler.