The Gran Canarian duo Aztlan captivates 'La Voz Senior'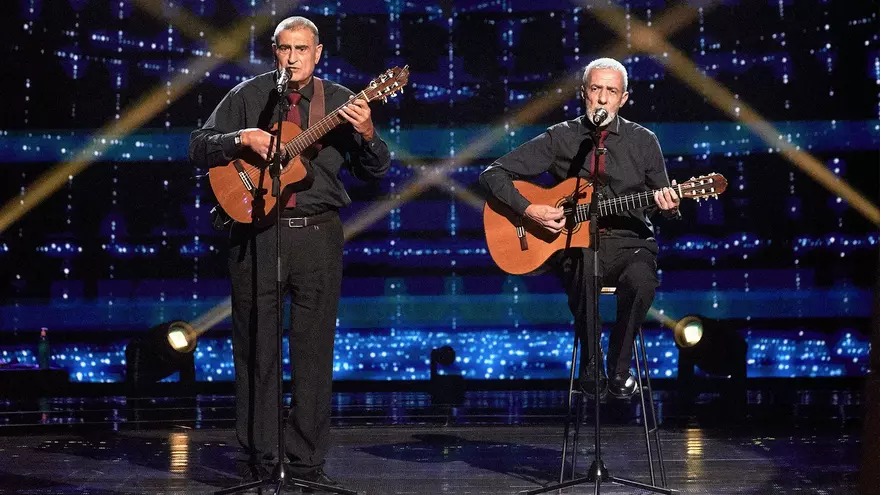 The blind auditions from 'The Senior Voice' have come to an end and each of the coaches already has the five voices with which their teams are made up. This last gala also featured the Canary Islands with the duo Aztlan.
Ramon Mauricio Y Miguel Angel They have climbed onto a stage with more enthusiasm than ever to show "their Canarian essence" in the program of Antenna 3. The duo has captivated the entire audience at the Blind Auditions with their version of 'Turn around' from Jose Alfredo Jimenez.
Anthony Orozco He has pressed his button and has automatically added the Aztlán duo to his team.
These friends met while the two are part of the musical accompaniment of the singer Conchi Vera. It is in 2018, when they begin to work together as 'Dúo Aztlán', although this musical group was originally created by Ramón Mauricio and another friend of his in 1980.
Both are passionate about music, a hobby that they currently combine with their jobs as a driver for the health service and administrative, respectively. Furthermore, on an instrumental level, Ramón plays the guitar, the Canarian timple and the requinto and Miguel Ángel, the guitar. In their presentation they stated that "they would like to participate in 'La Voz Senior' because they define themselves as 'applause thieves' and they are happy on stage."
David Bustamante, very happy to meet these two talents, has started to improvise a piece of the song that they have performed in the Blind Auditions. The Cantabrian coach has sung 'La mediavuelta' alongside the two Canarian artists.