The Gran Canaria Rafael Sánchez-Araña, conductor in "La Traviata"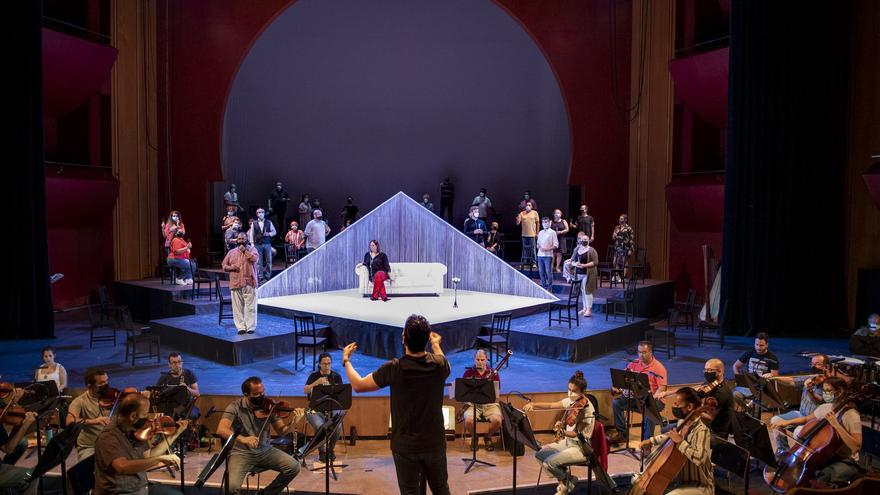 The Las Palmas de Gran Canaria Opera Season will feature for the first time in its history with a conductor from the island, Rafael Sánchez-Araña, in the version of "La Traviata" that will premiere on October 20, where he will lead the local Symphony, as this musical training has advanced this Friday.
Sánchez-Araña will appear on stage in his capacity as current titular director of the Las Palmas Symphony Orchestra, which will once again participate in the island Opera Season after more than fifteen years of absence, in what is "a great event" for those responsible, according to a statement.
In it they praise that the orchestra will to perform in a "Traviata" that has "a luxurious cast, which includes the Australian soprano Jessica Pratt, the Tenerife tenor Celso Albelo and the French baritone Ludovic Tézier".
In addition, they insist on emphasizing that Rafael Sánchez-Araña will be the first conductor of Gran Canaria to participate in the capital's lyrical program, which has already accumulated 53 editions.
At the same time, they remember that the maestro has already been in charge of the musicians in a production of "La Traviata", after participating in a version of the Verdi classic staged at the Paris Opera in 2018 as assistant conductor to Karel Mark Chichon. .
Show that got a "great success", emphasizes the letter, which values ​​the fact that the Las Palmas Symphony Orchestra returns to the stage of the Alfredo Kraus Auditorium thanks to the Canary Friends of the Opera, promoters of the city's festival. EFE