The Gran Canaria Joel Rodríguez comes back and wins the title in the last round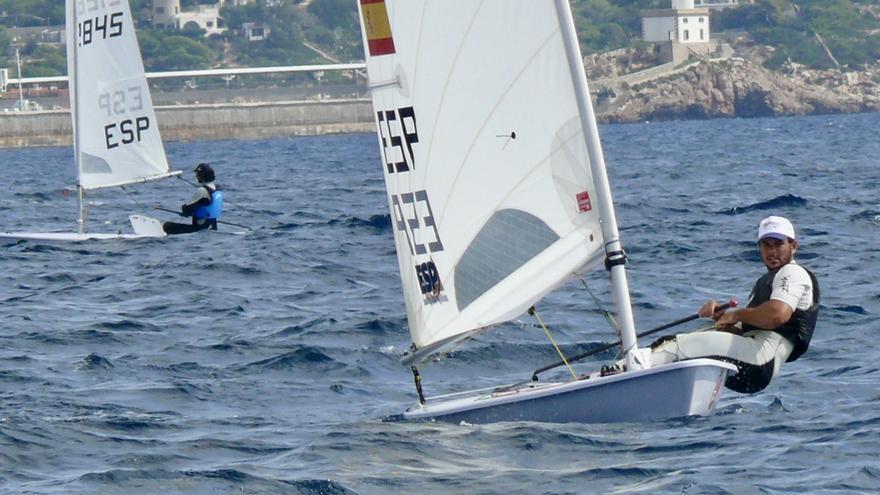 The Gran Canaria Joel rodriguez (RCN Gran Canaria) was proclaimed winner of the Spanish Championship of the Olympic Laser Standard class which ended this Tuesday in the waters of Ibiza, at beat his clubmate Joaquín Blanco by a single point.
The Southwest component wind of 8-11 knots (14 to 20 km / h) was somewhat unstable, but maintained its intensity and allowed the three scheduled rounds of the final day to be disputed.
White, what I started leading with a five-point advantage over Joel Rodríguez and Jesús Rogel, he achieved a first and a fourth place in the first two rounds and Joel Rodríguez, two seconds. At that time, Blanco was four points ahead of his teammate (18-22) and nothing foreshadowed a final change of leader.
While Rodríguez won the final sleeve, Blanco entered eighth and discarded it, but he had to add the sixth position that he had discarded on the first day and totaled 24 points compared to 23 for Joel Rodríguez, 22, European and U21 world champion of the class in 2017, who was proclaimed champion of Spain.
Already further away from the two heads, the Alicante Jesús Rogel (RCN Torrevieja), 41 years old and with two quarters and one sixth places has occupied third place on the final podium and has won the title in the Master Apprentice category.
The fourth place of the general has been for the Ibizan Carles Roselló (CN Ibiza), followed by the Menorcan Pere Ponseti (CN Ciutadella). His fifth place has earned him the national title in the under-21 category. Guillermo Flores (CN Río Piedras), from Huelva, champion until now, was sixth.
– Final general classification
.one. Joel Rodríguez (RCN Gran Canaria) 23 points
.two. Joaquin Blanco (RCN Gran Canaria) 24
.3. Jesus Rogel. (RCN Torrevieja) 32
.4. Carlos Roselló (CN Ibiza) 45
.5. Pere Ponseti (CN Ciutadella) / 1st Sub21 57
Up to 29 classifieds.