The Gran Canaria Arena or Infecar will be vaccination points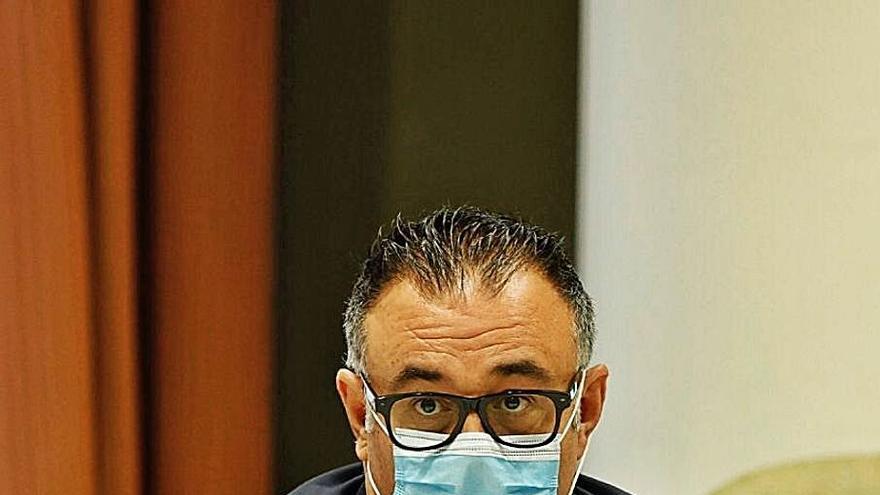 The Canary Islands will enable spaces such as Infecar, the Gran Canaria Arena or Expomeloneras to vaccinate. In addition, it could have 70% of the population over 16 years vaccinated in three months and 21 days, that is, 111 days, at a rate of 30,000 daily doses, depending on the availability of supplies, reported yesterday in parliamentary committee the Minister of Health, Blas Trujillo.
The counselor presented another scenario, also counting on the availability of vaccines, which would be with 25,000 daily injections, in which case the goal of immunizing 70% of the population over 16 years of age would be met in four months and eight days, 128 days total.
The total target population to be vaccinated in that period would be 1,348,586 people in the Canary Islands (70% of the 1,926,552 over 16 years of age), of them 691,491 in the province of Las Palmas and 657,096 in Santa Cruz de Tenerife. 2,697,172 doses will be inoculated.
If the supply forecasts are met, the "cruising speed" in vaccinations will have been taken in April, Blas Trujillo pointed out.
To achieve this objective, the director of the Canary Islands Health Service, Conrado Domínguez, informed the Parliament that there will be unique vaccination points, such as Infecar, Gran Canaria Arena, Expomeloneras, Tenerife Fairgrounds, Guajara Campus of the ULL, Magma Arte & Congresses and Congress Center of Puerto de la Cruz.
For vaccination in the Archipelago, Health has 2,300 nurses
In addition, they will be vaccinated in health centers, public hospitals, subsidized hospitals, mutual societies, councils, town halls, large companies, public and private institutions, as well as at home when necessary. For this, there are 650 nurses already trained and another 1,650 who will be trained until the end of February, 2,300 total.
In the vaccination plans of the Ministry it is that the activity extends from Monday to Sunday for twelve hours, and with several points in which it will be vaccinated for 24 hours. Health has four million 1-millimeter syringes (zero vacuum), EPI needles and transport vehicles provided by the Cicar company to go to homes.
The counselor stressed that "the road is long" and that these provisions must be taken with prudence, because the vaccination capacity in the Islands is conditioned to the reception of vaccines, although he specified that this supply in no case will be conditioned by distance but by pharmaceutical production.
AstraZeneca's first shipment
According to the information provided by the Minister of Health and the Director General of the SCS, the commitment is that by March 15, 198,120 doses of the Pfizer vaccine will have reached the Islands (so far 82,155 of the 92,820 that had been planned have been received before supply problems). Of the Modern vaccine, the forecast is to have 24,310 doses until February 17, and for now 3,520 have arrived, while the first shipment of 9,000 units is expected this Monday from Astrazeneca, up to a total of 81,000 doses until 3 February. March. | Efe