The Government will sanction the electricity companies that fail to comply and do not lower prices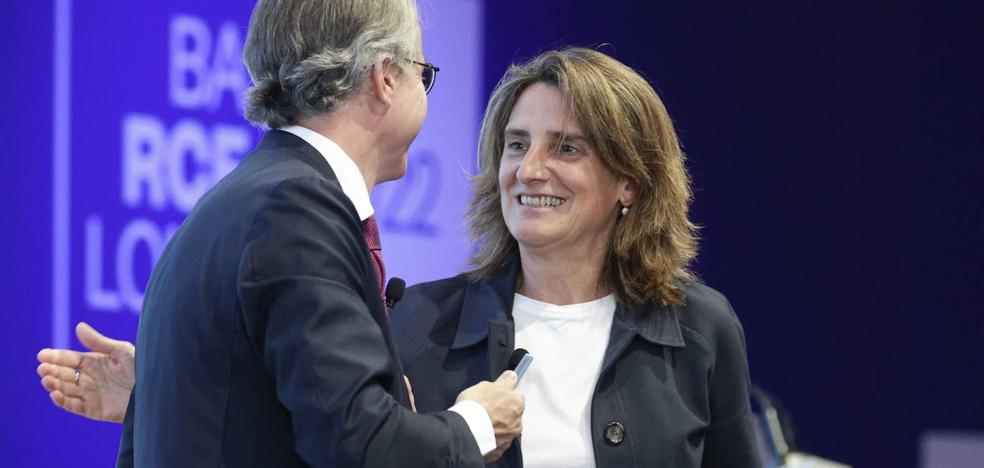 Brussels forces Spain to reform the design of the regulated tariff that should begin to be applied at the beginning of 2023
The gas price cap is now official. The
Official State Gazette (BOE) has published this Saturday the royal decree which establishes the mechanism to limit the price of gas for electricity generation to an average of 48.8 euros per megawatt hour (MWh) during the next year.
And the decree includes a sanctioning regime to prevent electricity companies from applying the measure and the electricity bills of Spaniards from beginning to
drop already in June about 30%. Although the BOE does not specify the economic amount of these sanctions, it qualifies as "very serious infractions" if the electricity companies do not comply with the decree.
Companies must provide "detailed" information on their 'retail' contracts, that is, "not those that they sign with their marketer, but the real contracts that consumers pay," explained the Minister of Ecological Transition, Teresa Ribera. In this way it will be possible to control that the high volume of extraordinary profits from energy companies "stops being paid by consumers" and thus finances the gas cap.
As of today, marketers will have a period of five days to offer a "fixed photo" of their market demand exposed to the 'spot' market and which part has coverage or fixed contracts. Subsequently, there will be another period of seven days for the market and system operator to put into practice the procedures and systems for the application of the mechanism.
Regulated rate modification

The royal decree-law also includes the mandate to modify the methodology for calculating the regulated rate (PVPC) to incorporate references based on a basket of forward products and the daily and intraday market. Thus, stability will be combined with incentives for energy efficiency, storage and demand management. The new PVPC is expected to begin to be applied from the beginning of 2023, reported the cabinet led by Teresa Ribera.
The approved mechanisms are added to the national and international actions that the Government has launched since the summer, at the beginning of the rise in energy prices driven by the speculative increase in gas prices.
Electricity, 168% more expensive than a year ago

Although the decree will come into force in "ten or fifteen days", according to Ribera, after Brussels gives its final approval to the text published in the BOE, the average price of electricity in the wholesale market will drop by 5.6 this Saturday % and is once again below the level of 200 euros/MWh.
Specifically, the average price of the 'pool' will be 192.55 euros/MWh on Saturday, according to data from the Iberian Energy Market (OMIE), with a maximum peak between 9:00 p.m. and 10:00 p.m. of 241.87 euros and the minimum of 136.59 euros between 3 and 4 p.m.
Even so, it represents a price 168% higher than the 71.5 euros/MWh that was paid just a year ago for electricity.