The Government will raise the salary of public employees by 0.9% and will take out 28,155 new positions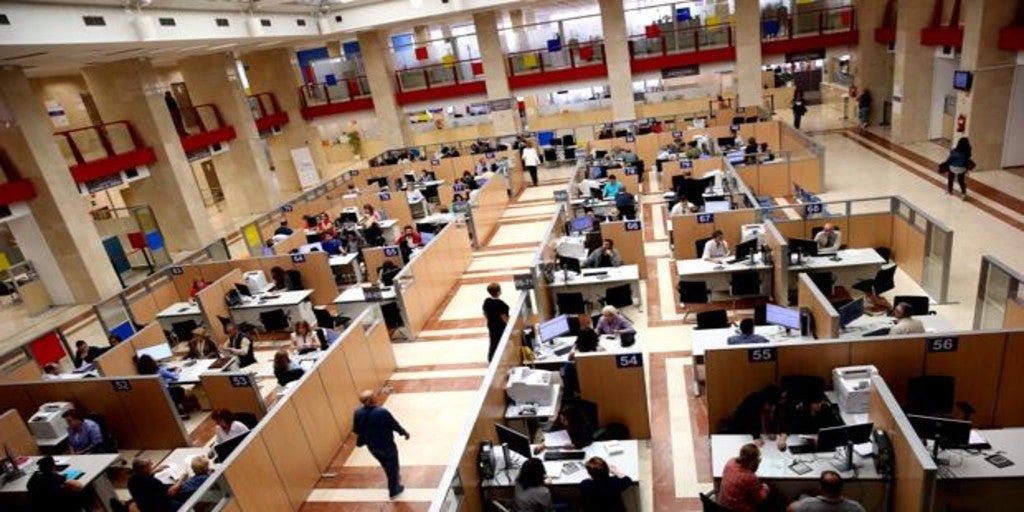 Updated:
save

The Government will include a 0.9% salary increase for public employees in the General State Budgets for 2021 and will approve a public job offer of 28,155 places. This is indicated by ministerial sources, just before the head of Public Function and Territorial Policy, Carolina Darias, faces the administration unions in the corresponding General Table. In this way, the payrolls of retirees and public employees will rise the same, 0.9% based on the Executive's inflation forecasts for next year, after an intense pulse between PSOE and Podemos.
How ABC progressedFinally, the Government will not freeze payrolls in a nod to the work of officials during the coronavirus crisis. The Executive included in the budget plan sent to Brussels the increase in pensions, but not that of public employees since it was still subject to debate between the PSOE and Podemos. With inflation in negative territory this year, some ministers such as Social Security, José Luis Escrivá, or the economic vice president herself, Nadia Calviño, welcomed the freeze, a measure that, in the words of the Minister of Consumption, Alberto Garzón , "It would be a huge mistake". The rise has finally been imposed.
With this percentage it is intended that officials do not lose purchasing power next year. In 2020 public salaries increased by 2% -in a year in which inflation has been negative-, in 2019 they did so by 2.5% -with a CPI of 1.6%, since the target of GDP should grow by at least 2%, according to the agreement signed between the Executive of Rajoy and the unions in 2018–, and in that year they increased by 1.75% –similar to the CPI–.
Likewise, the public employment offer will include 8,996 internal promotion places, a record number. Precisely, the offer proposal is for 2020, since due to the coronavirus crisis it has not been possible to remove it before. In 2019, the Executive of Sánchez approved the largest offer in a decade, with 33,793 places, so the new one will be less compared to the previous one.
The positions between unions and the Ministry, in the last meeting of last week, were still far apart. The job offer, yes, includes the creation of net employment in the Administration, especially in the most sensitive groups such as the security forces and bodies. CSIF claimed to increase public staff by 106,000 people in three years and regretted that since 2010, due to cuts during the crisis, officials have suffered a loss of purchasing power of between 12.9% and 17.9%.