The Government will raise the percentage of teleworking to make it regular to two days a week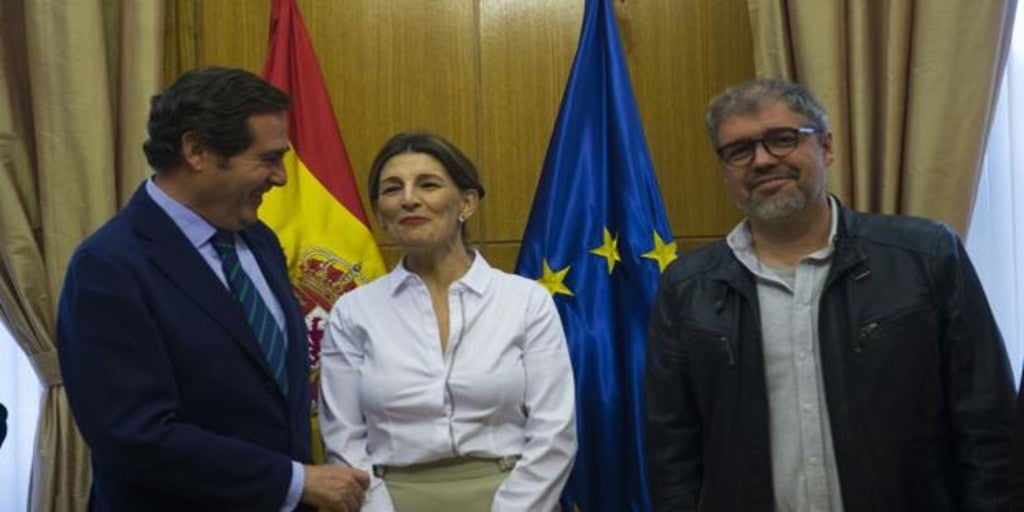 MADRID
Updated:
save

The Government will increase the percentage of remote working hours carried out to consider that there is a regular telework benefit that requires companies to sign a specific agreement with their workers' representatives. This has been assured this Tuesday by employers' sources, after the meeting held with the Ministry of Labor and the unions to advance in the negotiations with the aim of agreeing a teleworking law.
In the meeting with the Secretary of State for Employment, Joaquín Pérez Rey, the representatives of the CCOO and UGT unions and the CEOE and Cepyme employers' associations have presented their allegations to the text that Labor presented to them in August.
According to the sources consulted, the Government would be willing to raise the percentage of working hours that must be done remotely from 20% to 30%, which implies that at least telework two days a week to consider that it is done on a regular basis.
In the coming days, the Ministry of Labor will send the social agents the text of the draft Law, which will include this and other changes.
The Minister of Finance and Government spokesperson, María Jesús Montero, assured in the press conference after the Council of Ministers that the agreement "is near" but there are still elements that "separate", and he has asked to let the social dialogue advance.
In statements to the media this Tuesday, the general secretary of UGT, Pepe Alvarez, has insisted that the agreement will be possible «This same month of September», and has underlined the importance of the regulation including the labor personnel of the Administration.
Sources of CC.OO. They have explained to the media that, in the absence of some fringes, the negotiation is progressing favorably and they have hoped that the new document sent by the Government will be "final."