The Government will present before the summer a law to control the rental price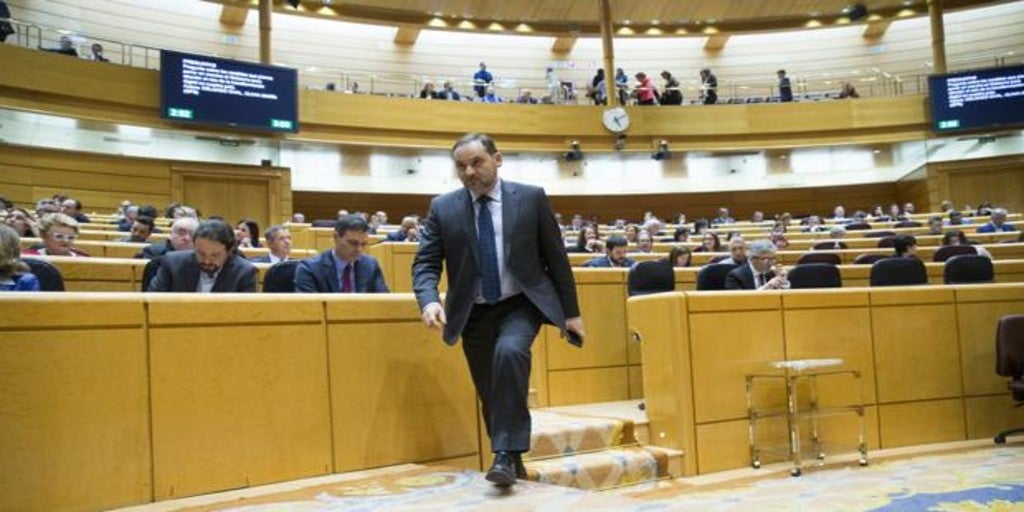 Madrid
Updated:
save

The Minister of Transportation, José Luis Ábalos, announced this Wednesday at the Congress of Deputies that before the summer he will take to the Chamber a law to "allow control of rental prices where they have suffered disproportionate increases." This initiative, included in the agreement of government reached by the PSOE and Unidos Podemos, will be based on the official rental price index, which will be available at the end of March.
Rent control has been repeatedly rejected by funds and real estate agencies that have entered the market. Despite this, the Executive has maintained its intention to carry out this initiative, which will leave the decision to implement rent controls to communities and municipalities.
The number three of the PSOE has ensured, in the Transportation Committee of Congress, that the rent reform promoted by the Popular Party in 2013 has been responsible for the latest price increases. Instead, according to the minister, lRegulatory changes approved by the PSOE in 2019 "They have been decisive in reducing the number of launches in recent months."
Now the Socialist Party intends to take another step in its "ambitious" housing policy with a measure that according to Ábalos is "proportional and appraised." "What cannot be is that a crucial right such as access to housing has been managed as a market asset. The rent increase It affects thousands of young people who cannot become independent. My responsibility is to look at young people in the face and tell them to have hope because this government He does not turn his back on them, "said the minister.
Beyond rent controls, Ábalos has announced that it will promote the approval of two state housing laws, one aimed at rehabilitation and another related to access to housing. Initiatives with which the Executive intends to «regulate aspects such as social function of housing or prevent the alienation of public housing parks ».
In addition to housing, the other axis on which the ministry's policies will pivot will be mobility. Ábalos recalled that the ministry of Transportation It is developing a law on sustainable mobility and financing of urban transport. An initiative that "will serve to select investors, resolve the inconsistencies of the road model and advance financial sustainability" of the state highways and motorways. The Government has already raised the option of approving new tolls on the highways if there is political consensus.
On rail transport, the Minister of Transportation has announced that Renfe will have a new website in June and, in addition, will sell their tickets one year in advance.
Likewise, the minister explained that he will carry out a new state Commuter plan that brings together all the policies that are being carried out regionally and that allows «Reduce incidents» of this service, used by more than 400 million travelers every year. Finally, Ábalos congratulated himself on the reception Avlo has received, Renfe's low-cost AVE, which sold 127,000 tickets during the first week of its sale.