The Government will pay the interest to the banks of the municipalities that lend their remnants to the Treasury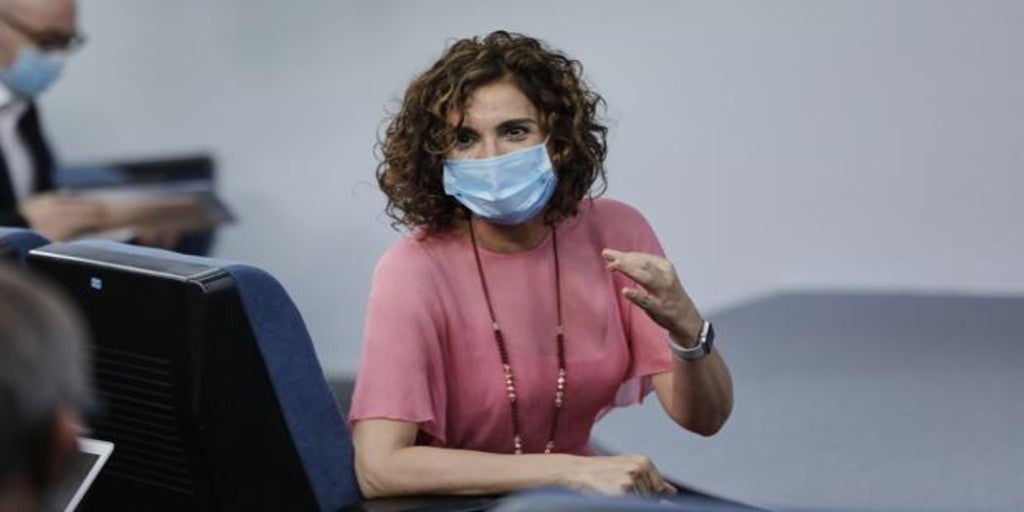 Updated:
save

The Government will assume the payment of the interest that local entities pay to financial entities for having deposited their remnants, so that the municipalities that provide these savings to the Ministry of Finance will benefit from an effective interest rate of 0% being able to save up to 70 million euros per year.
As reported by the Ministry of María Jesús Montero in a press release, collected by Europa Press, the BOE has published this Tuesday the conditions of the voluntary loan of the remnants that was agreed with the Spanish Federation of Municipalities and Provinces (FEMP).
In this way, the local entities that benefit from this budget fund of 5,000 million also will have the possibility of opting for a 15-year refund and thus obtain an interest rate of 0.05%.
Currently, the local entities that have these remnants pay interest to the banks for having this money deposited there. However, with this formula, the Treasury wants the Central Administration to bear this cost.
Last Tuesday, the Council of Ministers transformed the controversial agreement with the FEMP into a decree law that will have to be repealed or validated in the Congress of Deputies. As defended by the Ministry of María Jesús Montero, this formula published this morning allows local entities to increase their spending capacity without incurring public deficit, complying with the Budgetary Stability Law and the Constitution.
The agreement between the Treasury and the municipal group contemplates that the annual interest rate determined for the loans formalized "may not exceed the equivalent cost of financing the State debt."
This legal condition results in a negative interest rate for the ten-year loan. The resolution approved this morning in the BOE establishes that the loan with annual linear amortization over ten years will carry an interest rate of -0.192%, more favorable than the one that local entities must pay today for having their remnants in the banks. In any case, the Treasury undertakes to assume the financial cost of the operation in such a way that the 10-year repayment entails an interest rate of 0%.
Regarding distribution, the Government will transfer to local entities a maximum of 2 billion this year and 3 billion in 2021. The money will be released in two years to meet the request of the FEMP to give local entities sufficient time to execute the 5,000 million.
The town councils and the rest of the local entities have until September 15 to transfer to the Ministry their firm, binding and inalienable commitment to transfer their remaining treasury.