The Government will not lower the VAT on masks and thus avoid losing income of 1,568 million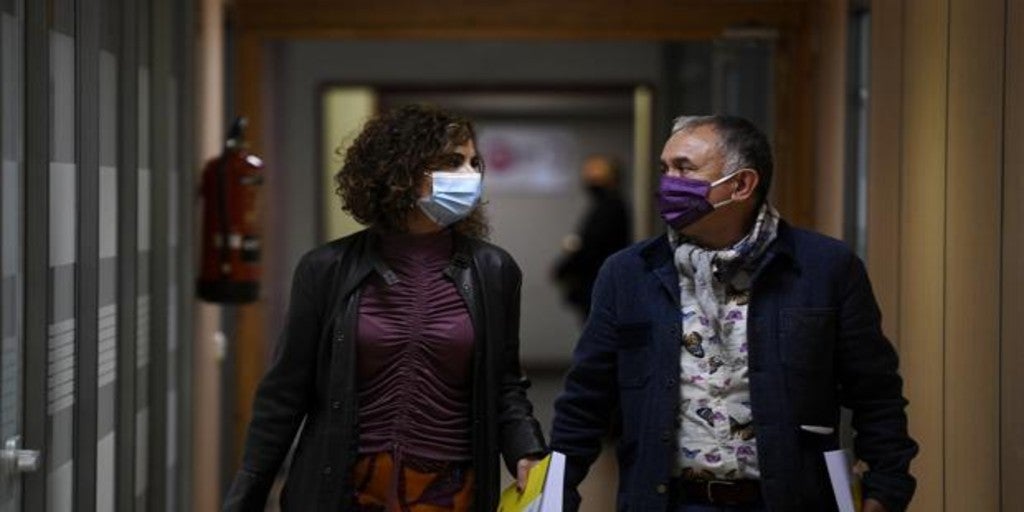 MADRID
Updated:
save

Government does not allow the processing of an amendment of Citizens what proposed to reduce the VAT on masks from the current 21% to 4%, since it would mean 1,568 million less revenue per year, a figure that starts from the base of a hypothetical consumption 50 million masks per day. The Finance Ministry argues that the European directive does not allow this measure, but the Commission had indicated that it would not appeal the tax cut if the Government adopted it.
Citizens asked to lower the general tax rate of the 21% to 4% super-reduced. The Finance Minister herself, María Jesús Montero, has indicated in the Council of Ministers that "the Ministry of Finance has approached the European Commission to confirm this point." "We have proposed that in the current directive that is being processed (…) this demand to lower the price of the mask can be incorporated," he asserted.
"We will lower the price of the mask, either for the price or for the VAT," he announced. From the Executive they see with good eyes to continue limiting the price of masks, since they believe that the difference with other countries can be better tackled through this measure than with a fiscal cut.
Advisers say it could drop to 0%
However, the Spanish Association of Tax Advisors (Aedaf) believes that the Treasury could now lower the VAT on masks if it wanted to. «There is scope for action to reduce the VAT rates applicable to deliveries of masks from the general rate of 21% that is currently applicable, to the reduced rate of 10% or 4%, either because there is the possibility of arguing that the The use of masks is to prevent the spread of a disease in which case the application of the reduced rates would be appropriate in accordance with the current wording of the Directive ", they point out.
In fact, they abound, "a legislative proposal is underway whereby Member States will be free to set VAT rates without major restrictions." «This second option, which could even allow the application of a 0% rate, more pragmatic and that has proven to work in other Member States, is the one that, from AEDAF, we propose to the Government of Spain for approval as soon as possible, "they explain.