The Government will launch a "great" campaign to promote "that culture is safe"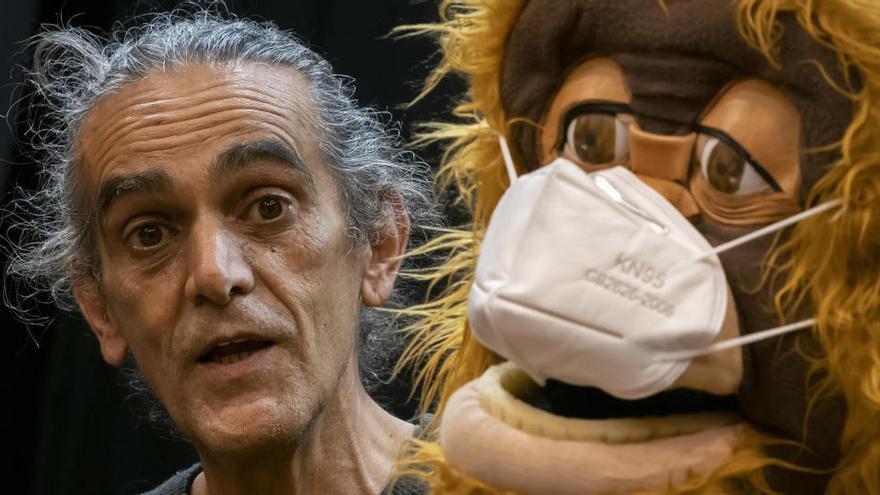 The Ministers of Culture, Jose Manuel Rodriguez Uribes, and Health, Salvador Illa, have committed this Thursday in their meeting with the representatives of the field of culture and entertainment to launch a "great" institutional campaign with the slogan "#CulturaSegura".
This campaign, which could involve "public officials", arises from the verification that "the public is not going to the shows" despite the fact that there have been no outbreaks or infections associated with this world, the spokespersons of the platform have indicated to the Efe Agency Red alert Ana Alonso and Raúl Varela, present at the meeting as "experts in the performance guide for shows in context Covid-19".
"Lhe incidence of outbreaks in the live entertainment sector is very low, culture is safe, they are the main messages shared by those attending the meeting and ministers Illa and Rodríguez Uribes, "have also advanced to Efe from Health on the axes of the meeting.
Likewise, cultural representatives have once again raised the need to harmonize the criteria of the different Autonomous Communities on "gauges and viability of the events "and it has been agreed that the cancellation of many of them" at the last moment "due to this difference in criteria does not help to improve the image of the sector.
Illa, who has expressed her "personal commitment to support a safe culture", has announced in this regard that an institutional statement will be made to the CCAA and the Spanish Federation of Municipalities and Provinces (FEMP) of "no cancellation of events".
The meeting was attended as representatives of culture Jesus Cimarro (President of the Federation of Theater and Dance Business Associations, Faeteda), Mariano barroso (president of the Academy of Movie theater), Juan Ramón Gómez Fabra (President of the Federation of Film Exhibitors of Spain, FECE) and Miguel Morales placeholder image (President of the Association of Independent Distributors, ADICINE).
There has also been Manuel Recio "Patacho" (as promoter of Seda, Spanish Copyright Society), Kin Martínez (president of the national federation Es_Música), Albert Salmerón (president of the Association of Musical Promoters, APM) and Paco López (president of the Association of Technical Representatives of the ARTE Show, ARTE).
In addition to Ministers Illa and Rodríguez-Uribes, who acted as moderator of the meeting, the Government participated in the director of the Center for the Coordination of Health Alerts and Emergencies, Fernando Simon, and the chief of staff of Pedro Sánchez, Ivan Redondo, also in charge of National Security.
The announcement of the institutional campaign with the message that "culture is safe" comes just a few weeks after another campaign by the ministry's social networks entitled "This is not a game" that roused the world of shows and, specifically, of music venues. In it, an image of a dance session or of young people in a concert accompanied another of a patient in an ICU, which for the sector "seriously stigmatized them."