The Government will give companies a month to go from the 'ERTE covid' to those included in the labor reform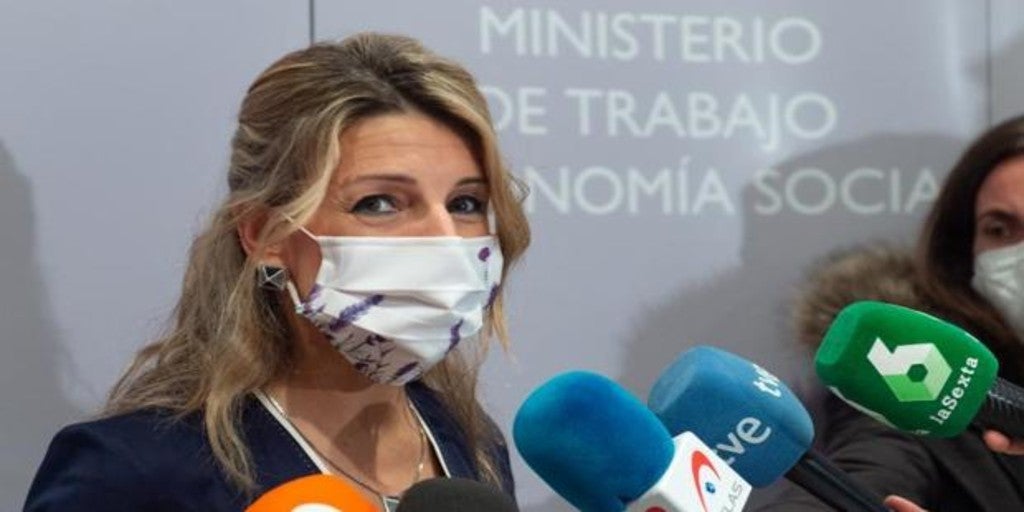 MADRID
Updated:
Keep

The Second Vice President of the Government and Minister of Labor and Social Economy, Yolanda Díaz, assured this Friday that the Executive will give companies a transition month so that they can go from applying the mechanism of current temporary employment regulation files (ERTE) linked to the pandemic
to the ERTE formulas included in the labor reform, the so-called RED Mechanism. "We are going to a one-month transition situation so that companies can change the model and go to the direct application of the labor reform," said Díaz before closing an event on social economy.
The second vice president stressed that the specific aspects of the transition are still being negotiated with the unions and employers and sent "a message of calm to workers and companies that continue in ERTE."
According to Díaz, the next meeting with the social agents will be on Monday and, "probably" on Tuesday, the transition mechanism that is arbitrated will go to the Council of Ministers.
The head of Labor acknowledged that there are sectors, such as transport or travel agencies, that are even more affected by the ERTE situation. In the latter case, she recalled that almost 30% of these employees are still protected by the ERTE. For this reason, she indicated that the labor reform allows the deployment of sectoral ERTEs and highlighted her message of "tranquility" to the affected sectors. As ABC reported yesterday, the Executive will create the first of the sectoral ERTEs, which will be destined for travel agencies, one of the activities most affected by the pandemic. For now, the Government has committed to the social agents to present "an adaptation proposal" that allows for an orderly transition from the Covid ERTE to the RED Mechanism
In reference to the same issue, the Minister of Inclusion, Social Security and Migration, José Luis Escrivá, also declared that the "intention" of the Executive is that the transition mechanism be approved next Tuesday, although he recalled that in February there are still two meetings meetings of the Council of Ministers.