The Government will define in February the toll system that it intends to implement on highways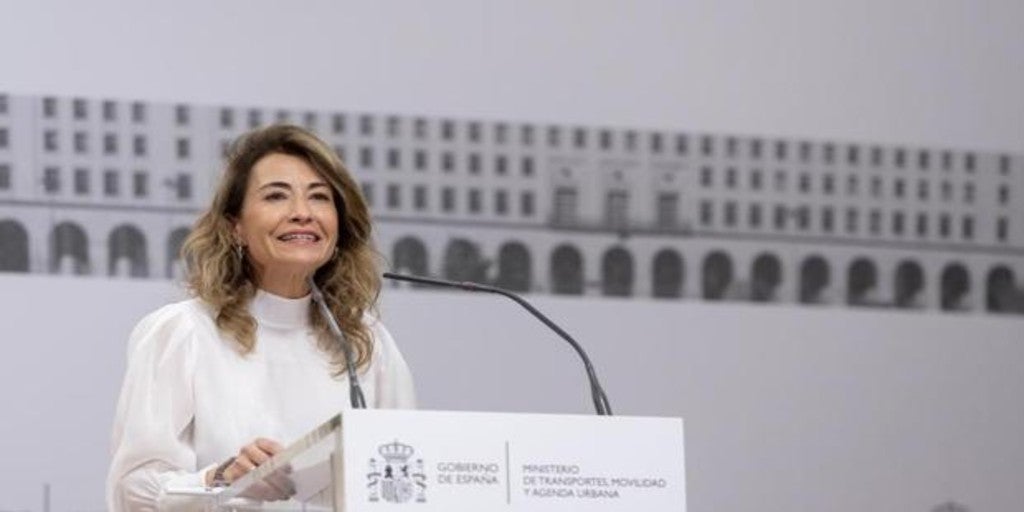 Madrid
Updated:
Keep

While the Judiciary delays the second reading of the housing law, the Ministry of Transport, Mobility and Urban Agenda It advances in the other great regulation that it has planned for this legislature: the mobility law. The minister of the branch, Raquel Sánchez, has announced this Friday that she will take the rule to the Council of Ministers that will be held on February 1.
Sánchez announced this measure at the inauguration of the new Secretary General for Infrastructure, Xavier Flores; the president of Ineco, Sergio Vázquez; the president of State Ports, Álvaro Rodríguez Dapena; and the general director of Sepes, a Public Business Land Entity, Fidel Vázquez. The minister stressed that the new regulation "embodies a strategy to enshrine the right to more sustainable mobility, respectful of the environment and people's health, and based on public transport."
The truth is that the law has generated great expectation among the opposition and social agents because it will contain the toll model that the Government intends to approve for highways. Of course, it will only contain the intentions of the Executive, since Transport has assured that it will negotiate the measure with all those involved.
As this newspaper has published, in the short term the Government welcomes the vignette, a very widespread formula in the European Union and which consists of a sticker that is stuck on the car and allows drivers to circulate freely on paid roads . Normally the price of this sticker varies depending on the type of vehicle and the period that it allows driving on these roads.
In the medium term, however, the preferred option is payment per kilometer. A payment that, in any case, would be symbolic and would be around, as initially detailed by the government, one cent per kilometer. All these options, however, are subject to the agreements reached by Transportes.
The carriers rose up against this measure months ago, reminding the government that the previous Secretary of State, Pedro Saura, undertook to negotiate the tolls with them. Finally, the current Transport team also endorsed this promise so that the sector called off the strike that was planned between December 20 and 22, just before Christmas.
Beyond opening the melon of tolls, the Government intends with this new rule to reduce the use of private vehicles in cities and focus urban mobility on decarbonized public transport.
Reviews from Madrid
The Ministry of Transport and Infrastructure of the Community of Madrid for its part has reproached this Friday for the "fhigh dialogue and consensus" of the Ministry of Transport, Mobility and Urban Agenda to prepare the preliminary project.
"Thus, the opportunity to collect the experience of the proposals and the needs of the regions and cities throughout Spain is being lost," sources from the department led by David Pérez have stressed to Europa Press, who have stressed that it has not been counted. with the autonomies for the same.