The Government will begin the works to bring the AVE to Barajas in 2022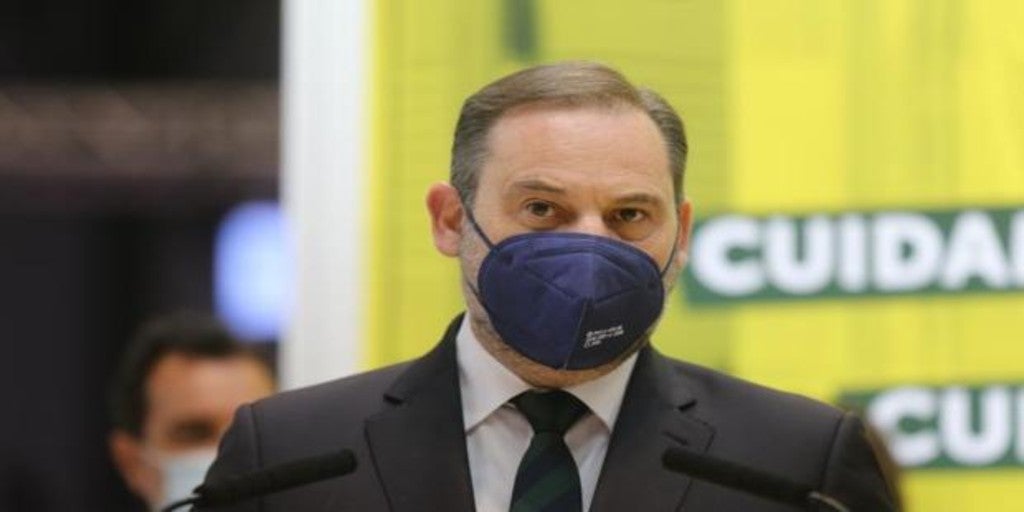 Madrid
Updated:
Keep

The Government streamlines the work of the AVE to the Barajas airport after complaints from the airlines. The Minister of Transport, José Luis Ábalos, announced this Thursday in Fitur that Adif will put out to tender the first works in 2022. The project will be It will be divided into two phases and will be financed by the railway administrator.
The first phase will consist of adapting the roads so that some high-speed services extend from the Chamartín station to the airport, sharing the line with the Cercanías services. For this, the Government will use dual voltage trains, adaptable to the electrification of various services.
"Adif will put out to tender the first works in 2022, the year in which the works will also begin", highlighted the Minister of Transport. The second phase of the plan consists of the development of a specific connection for high-speed trains to the airport and there is still no set date, according to the minister's words.
The arrival of high speed at the airport was one of the main demands of the
air sector. Companies such as Iberia consider that this initiative would feed their long-haul flights from the Madrid airport with passengers who, for the moment, fly from Spain to Latin America and other long-distance destinations using other European airports. The airlines also refer to the environmental impact of the measure, which according to Iberia itself - which claimed that this project be paid for with EU funds - would allow it to attract some 500,000 passengers a year.
Beyond the
AVE to BarajasÁbalos stressed that the panorama of tourism, "which was essential in the 2008 crisis," is today "hopeful." In his words, the demand for tickets on Renfe has grown by 40% since the end of the state of alarm. The operator plans to operate 75% of the services of the medium-distance and avant trains and will recover the AVE cafeteria from July.
The government It also prepares performances at the Madrid station of Atocha to connect it with that of Chamartín. In addition, it is working "on a new model of stations to turn them into meeting places," Ábalos explained. "The priority today is intermodality, both in goods and passengers," stressed the minister.