The Government will approve this Tuesday the right to unemployment for domestic workers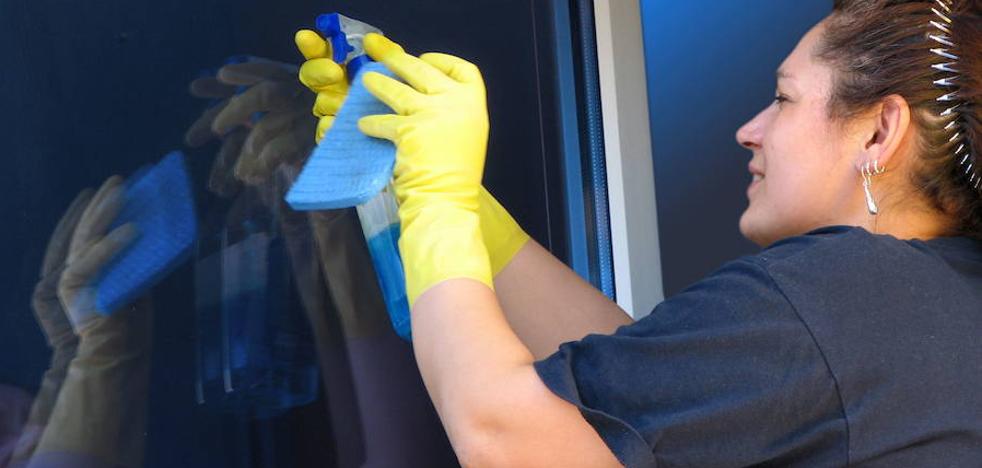 The new rule will equate the nearly 400,000 affiliates in this sector to the rest of wage earners and will put an end to their easy and cheap dismissal
Domestic workers will finally be able to access unemployment benefits and will not be able to be fired without justifying the cause, as is the case now, which will allow them to collect greater compensation in the event that the employer decides not to have their services. These are two of the rights that are included in the Royal Decree Law that the Council of Ministers will approve today in order to equate this group of workers with the rest of wage earners. This was confirmed yesterday by the President of the Government, Pedro Sánchez, who stressed that this puts an "end to an absolutely unacceptable injustice."
"Tomorrow is a day that makes our country great. We are going to grant them not only the unemployment benefit and subsidies, but we are going to grant them exactly the same rights that any worker has in our country", the second vice president, Yolanda Díaz, later specified, who showed her joy at giving light green to "one of the regulations that satisfies me the most" and that comes after the Court of Justice of the European Union issued a ruling in February in which it considered discriminatory the Spanish law that does not recognize the right to unemployment for this group, made up almost exclusively of women.
With the new rule, the nearly 400,000 members of the Home Regime will be able to collect the unemployment benefit –although to do so they will have to contribute for at least one year first– and, furthermore, their dismissal will not be as easy as it has been up to now, since abolish the withdrawal as the cause of this, as sources from the Ministry of Labor have confirmed to this newspaper.
Because until now firing domestic workers is very easy and cheap. No justification is required. When the employer understands that he no longer needs the services of a domestic, he can terminate the contract without any need to give reasons. It is only necessary to notify her 20 days in advance, in the event that the employee has been working for more than a year, or seven days if her seniority is less, and pay her compensation equivalent to 12 days per year worked, with a limit of six monthly installments
But if the dismissal of these workers were to be governed by the same conditions as the rest of the wage earners –as Díaz says–, this would imply compensation like that of any other worker in the General Regime: 20 days per year worked and a limit of 12 months if it is objective, or 33 days per year worked and a maximum of 24 monthly payments if it is an unfair dismissal.
Social contributions will also be raised, because at the time this law is approved, domestic workers will have to pay Social Security for unemployment and for the Salary Guarantee Fund (FOGASA) for when there are cases of insolvency. However, the Government intends to "neutralize" this increase in some way so that this does not entail an extra cost for either the employer or the worker, that is, the minimum possible, through bonuses and reductions whose amounts and conditions will be known this Tuesday.
Labor Inspections

Unemployment and dismissal are the two great pillars on which the reform will pivot, but they will not be the only rights that domestic workers will win. Other claims that the group has been claiming will also be collected, such as limiting payment in kind, including them in the law on prevention of occupational risks, having the right to strike and collective bargaining, recognition of their illnesses as work-related and not as common accidents, to supervision of their conditions by the Labor Inspectorate...
There are currently just over 370,000 domestic workers registered in the system and who, therefore, will benefit from these new rights that put them on a par with other wage earners. But not all of them are. Nearly 200,000 work clandestinely, irregularly –according to CCOO estimates–, which prevents them from accessing any right, such as being on leave in case of illness.
Spain is the European country with the largest number of domestic workers – they represent 3% of the workforce – and accounts for a quarter of domestic employment in the EU, according to Eurostat data. This group is made up mostly of women (88% of the total), almost 30% are over 55 years old and more than 43% are immigrants. In addition, more than half have a part-time contract.