The Government will approve the minimum vital income at the last Council of Ministers in May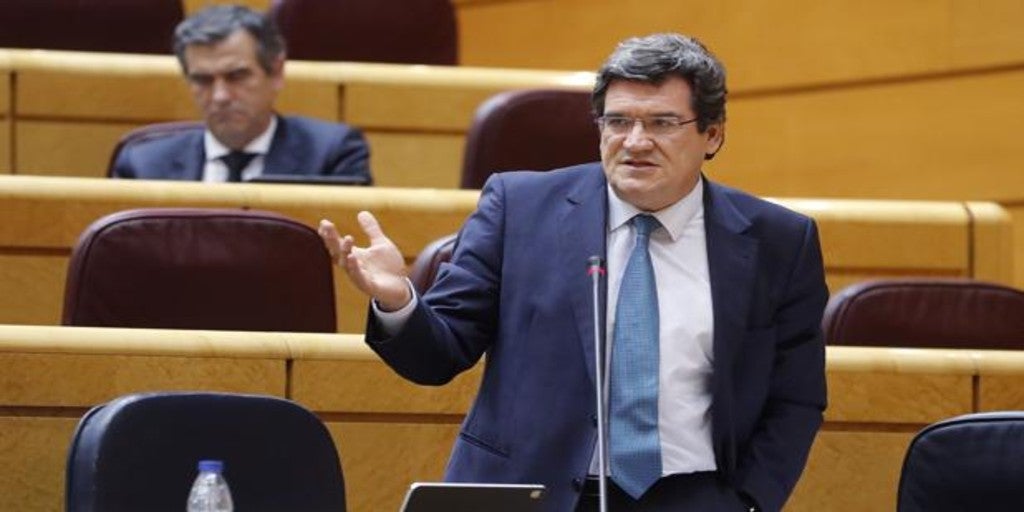 Madrid
Updated:
save

The Government will approve the minimum vital income at the last Council of Ministers in May, which may start charging about 100,000 vulnerable households, as confirmed on Monday by the Minister for Inclusion, Social Security and Migration, José Luis Escrivá.
The minister, in an interview in RNE, has guaranteed that the minimum income "will not suffer more delays" and although he has not specified when it will be able to start collecting, he assured that it will be "fairly quickly".
"From the moment the Royal Decree is approved, the minimum vital income may be requested and the right will be recognized as of that circumstance," Escrivá has indicated. The minister has still avoided clarifying whether it could be processed as a bill.
As explained, households may apply for the new benefit "as soon as it is approved", but his department "studies the possibility of make official recognition»To certain households that« meet the conditions ».
In this way, he indicated that he could "start with about 100,000 starting homes, regardless of whether later a much larger number can request and obtain it."
In fact, the Executive estimates that the new benefit will benefit one million households, with a cost of between 3,000 and 3,500 million of euros.
Autonomous provision
As for the benefit for cessation of activity of the self-employed, the Government will maintain it until June 30 and will study how to extend it for some sectors, such as tourism, beyond that date. As Escrivá explained, the Government is considering how to calibrate this aid with "characteristics of gradualness similar" to those that have been approved to extend the ERTE by force majeure until June 30, releasing them from the state of alarm.
According to current regulations, the self-employed beneficiaries of the benefit, 1.3 million, will continue to receive it until the last day of the month that the state of alarm ends. Beyond that date of June 30, Escrivá has advanced that will study the situation by sector, as can be the case of tourism, to accommodate the provision.
Regarding the employment situation in May, the minister has advanced that there is a recovery in membership in sectors such as construction, which has already recovered 60,000 of the 150,000 jobs destroyed in March. "For the magnitude of the hiatus, job destruction is moderate," he said.