"The Government understands little what the company is"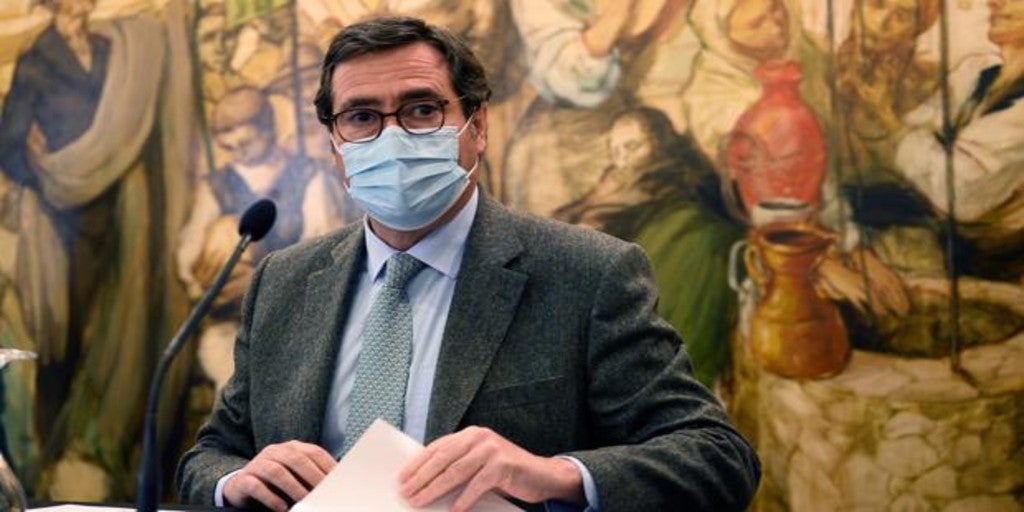 Updated:
Keep

The president of CEOE, Antonio Garamendi, has affirmed this Monday, as a result of the criticisms of some members of the Executive to the "high salaries" of the bank, that "the Government understands little what the company is."
Speaking to the press before participating in a conference in Santander organized by the Association for the Progress of Management (APD), Garamendi has argued that "the bank and any company is in a global world" and that the salary of managers is what it has to be.
«It is approved by the general meeting (of shareholders). In this case, it was approved by the general meeting and it is the corresponding salary. I think that's the case », Garamendi indicated in reference to the remuneration he will receive Jose Ignacio Goirigolzarri as president of CaixaBank, three times higher than what he charged in Bankia before the merger.
«If we want to go into demagogy, we will play demagogy but if we want to compete in a global world, then this is what it is. There is no more to see other European countries. We are Europeans. Let's play Europe », added the leader of the CEOE.
European funds
On the other hand, Garamendi has asked that the process of distributing the 7,000 million euros of direct aid to companies be "less bureaucratized" and has appealed to the autonomous communities, which are to which the central government has transferred the funds, so that " streamline procedures "and that money reaches the companies.
Also, asked by the media about how much money in European funds It will arrive in Spain and how it will be distributed, Garamendi has considered "a bit premature" to be able to determine it, since Europe will approve it in June.
In addition, he recalled that the Government of Spain has recently presented to Brussels the Recovery, Transformation and Resilience Plan definitive as well as the reforms that the country wants to carry out.
Garamendi has indicated that CEOE It is also working on this issue and has considered it "very important" that the "private sector" work with the public sector on this issue because "this is a transformation of the country."
On the other hand, he stressed that "everyone should be clear that this is a national and cross-cutting project." "It is not a project of this territory or this or this other," he pointed out.
The president of the employer's association has indicated that now it will be necessary to define the Pertes (Strategic Projects for Recovery and Economic Transformation). The first is already known, the one that has to go with the electric vehicle, and now the others will have to be defined. In this sense, it has indicated that the employer has raised up to 21.