The Government: the parental veto "is a conscientious objection not provided for in the law" | Society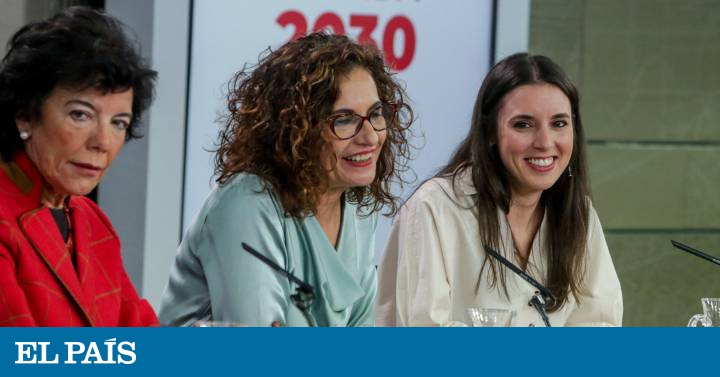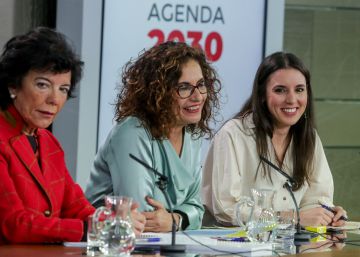 The last friday, while the ministers Isabel Celaá, of Education, and Irene Montero, Equally, they announced at a press conference that the Government would resort to the Murcia parental veto, the Secretary of State for Education, Alejandro Tiana, registered the requirement to which this newspaper has had access. In the text, of just five pages, the Executive of the PSOE and United We can affirm that the parental veto is "A kind of conscientious objection not provided for in the law, which is the only one enabled for that purpose. "
On August 29, 2019, the Government of Murcia – formed by the PP and Citizens with the support of Vox – published instructions that force the centers from your region to inform about the complementary activities that they will organize, the contents, the duration and the people who will teach them. And it requires schools and institutes to pass it on to parents so they can agree or not. For the Government, they are instructions that exceed its scope of action, "pretending to generate legal effects beyond the internal self-organizing scope and that have not been published in an official newspaper."
In the Government's opinion, these instructions go against the Organic Law of Education (2006), which states that the centers have to collect in their educational project the curriculum, its internal rules and its operation. That is to say, "it is the teachers, within the framework of the pedagogical autonomy of the centers, who have the competence to design the complementary activities that they consider convenient to comply with the provisions of the curriculum".
For the goverment, Parental veto violates students' right to education – as stated in the Constitution – when it seeks the "development of human personality in the respect of democratic principles of coexistence and fundamental rights and freedoms". The Executive argues that in the face of this right to educate oneself, it is "an accessory right that assists parents that their children receive religious and moral training that is in accordance with their own convictions."
The Government recalls in its requirement that Murcia's own legislation seamlessly supports these complementary activities. In the elementary curriculum, published in its official bulletin in September 2014 —when the Popular Party ruled alone in Murcia—, it is stated that these activities "will be evaluable for academic and compulsory purposes, both for teachers and students. However, they will have character voluntary for students those that are carried out outside the center or that require financial contributions from families, in which case the educational attention of students who do not participate in them will be guaranteed ". In September 2015, the ESO curriculum was published with identical conditions: these classes are evaluable and mandatory.
The requirement is closed asking the Government of Murcia to modify its parental veto instruction to "adapt to the basic state legislation and its regional regulations." Minister Celaá, in a press conference held on Monday in Llodio (Álava), has announced that she gives the Government of Murcia a month to "restore legality" before resorting to court. The requirement presented on Friday, however, does not require any deadlines.