The Government tenses relations with the CEOE by supporting a new confederation of SMEs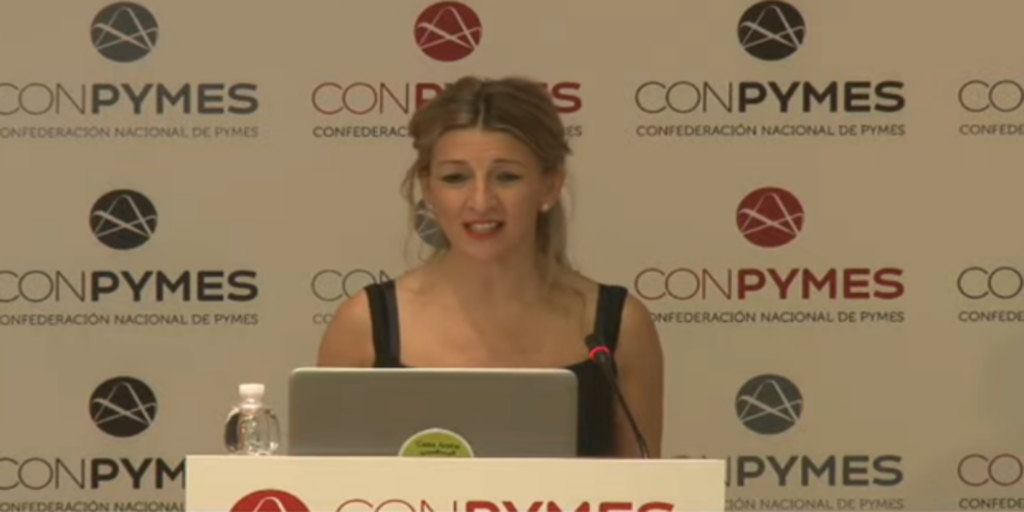 Madrid
Updated:
Keep

The Minister of Labor, Yolanda Díaz, chaired this morning the presentation ceremony of Conpymes, the National Confederation of SMEs and Self-Employed wants to compete with the historic Cepyme and CEOE at a time when relations between the employer, on the one hand, and the Ministry of Labor, CC.OO. and UGT, on the other, are very tense due to, among other issues, the alleged repeal of labor reforms.
Yolanda Díaz, whose presence has surprised entrepreneurs,
has underlined the Government's commitment to SMEs and the self-employed "As protagonists of change" and has recognized that the benefits of the self-employed "need an improvement".
For his part, the president of Conpymes, José Luis Roca, said in the presentation of the act that "we intend to defend a different economic model, inclusive capitalism, in front of the prevailing neoclassical capitalism until now ».
The vice president of this organization, Antonio Cañete, has affirmed that "there is a anomaly in the representation of SMEs, that they are 99.8% of the industrial fabric and that have neither voice nor consideration ". He stressed that Conpymes «
it does not go against anyone » and has pointed out that "while in Europe the organizations of large companies and SMEs are separated, in Spain it continues to be vertical", referring to the fact that Cepyme (Confederation of Small and Medium Enterprises) is integrated into the CEOE (Spanish Confederation of Business Organizations).
«We are facing an exceptional event; the first is born
Independent Business Confederation with the necessary autonomy to defend and represent the real interests of SMEs and the self-employed at the state level ", he highlighted. "We have to be where the decisions are made" and has criticized the high taxation borne by SMEs, as well as energy costs and non-performing loans of large companies. "For all these reasons, it is a miracle that we have SMEs and freelancers."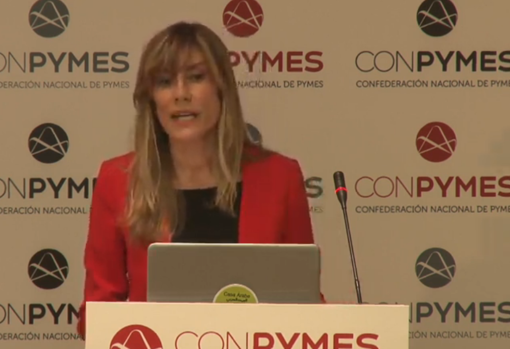 In the act has participated, among others, Begoña Gomez, the wife of the President of the Government and director of the extraordinary chair for competitive social transformation of the UCM, who gave the technical presentation 'The social impact as an opportunity'. In a brief speech, he said that "if we take care of SMEs, we take care of society" and that these "must incorporate sustainability into their strategies."
Also present were the former Socialist Labor Minister, Valeriano Gómez, representatives of some parliamentary groups, and directors of some of the associations included in Conpymes.