The Government studies to fix the prices of gloves and masks to avoid abuses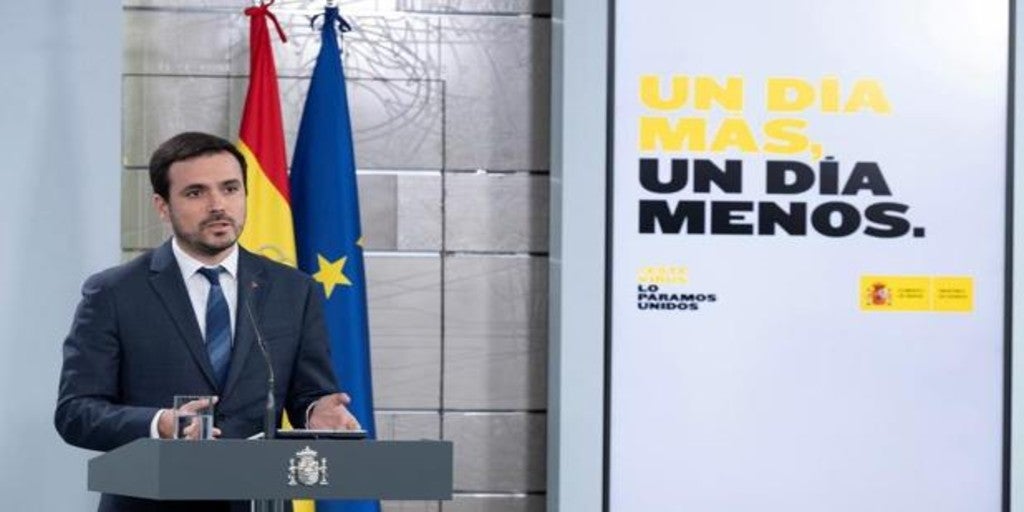 MADRID
Updated:
save

The Minister of Consumer Affairs, Alberto Garzón, has assured that the Government "is on the table" the proposal to set the price of disinfectant gloves, masks and gels, who are studying the technicians of the Ministry of Health and trust that it will be approved "as soon as possible" to guarantee access to these products.
"We have seen absolutely generous behaviors on the part of the Spanish population that are overwhelming, but there are also exceptions of some companies and actors within the value chain that have taken advantage to speculate and raise prices of products that are in high demand," Garzón has admitted. in an interview on RNE collected by Europa Press.
In this sense, he recalled that the Government had to intervene now to set the prices of funeral services due to the health alert situation. "We have seen dramatic cases such as funeral homes that raised the prices of services to 2,000 euros and we acted quickly and we have also seen this in medical devices such as gloves and masks," said the head of Consumer Affairs, who regretted that there are "actors that they are taking advantage of the pandemic to increase their profit accounts instead of shouldering their shoulders. "
Garzón has avoided answering how the Government intends to comply with the recommendation of the World Health Organization to guarantee access to masks for the entire population due to the shortage of the market and has assured that, on the part of the Executive, they are following "one hundred percent a hundred health and scientific recommendations. "
In this sense, the minister recalled that the position of the World Health Organization (WHO) regarding the use of masks has changed "depending on the knowledge that the virus has had and now it seems very likely that this is a general measure, but its production takes time. " And, to attend to this recommendation, according to Garzón, the Spanish government "is making a very important outlay of money"
Finally, the head of Consumption has expressed his confidence in the result of the measures that the Government is carrying out. "I think we are doing well, the WHO recently said that it is proud of the government's work because the response is adapting and we, with all humility, believe that we are moving on the right path.