The Government reiterates that it is impossible to apply the 25% sentence in Spanish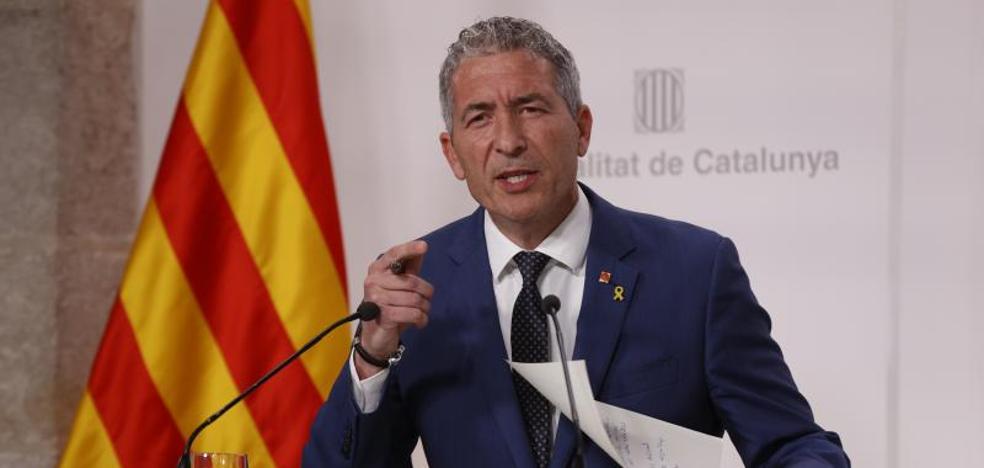 The Government warns that court rulings must be complied with
The Catalan government believes it has found a legal trick to circumvent compliance with the ruling that requires it to teach 25% of classes in Spanish. The Minister of Education, Josep González Cambray, has defended this Wednesday that the sentence is impossible to execute, insofar as there is a new regulatory framework in Catalonia, approved on Monday by the Generalitat, which establishes that percentages cannot be applied in the language teaching in any public or concerted school in Catalonia. The decree law approved urgently by the Government must serve so that percentages are not applied, he has reiterated in a conference of 'Forum Europe, Tribuna Catalunya'. Cambray has also warned that the Catalan Executive is obliged to "ensure" that everyone complies with the laws, including the more than 40 centers that already apply 25% of Spanish individually, by virtue of specific rulings that only affect to a classroom of each of these schools, as is the case of Canet de Mar.
The Catalan Government has gone from saying that it would undertake legal changes to respond and adapt to the ruling on Spanish, to stating that these regulatory changes make it impossible to comply with the court ruling. The Generalitat made a move yesterday. Just on the day that the deadline given by the court to execute the ruling that requires him to teach 25% of classes in Spanish in all public and concerted centers expired, the Ministry of Education sent instructions to schools on linguistic matters, as requested by the TSJC, and at the same time informed the justice about the indications given to the centers, the approval of a decree and the upcoming validation of a law. In its arguments before the high court, the Generalitat affirms that it is legally impossible for it to execute the sentence. It is covered by article 105.2 of the law of administrative litigation. His argument is that he has to comply with the new decree law, which "expressly rules out the possibility of imposing percentages on the use of the different languages ​​used at school" and consequently is "incompatible" with the ruling on 25% of Spanish.
The Government has replied, warning that the sentence must be fulfilled. "The sentences are not discussed, they are fulfilled," warned the Minister of the Presidency, Félix Bolaños, on Onda Cero. Throughout the day, new movements are planned by the constitutionalist forces and entities to urge compliance with the court ruling. Citizens will present a complaint in the Prosecutor's Office against Cambray while the Assembly for a Bilingual School will demand from the TSJC a new forced execution of the ruling.