The government refuses to limit rental prices without the "consensus" of the real estate sector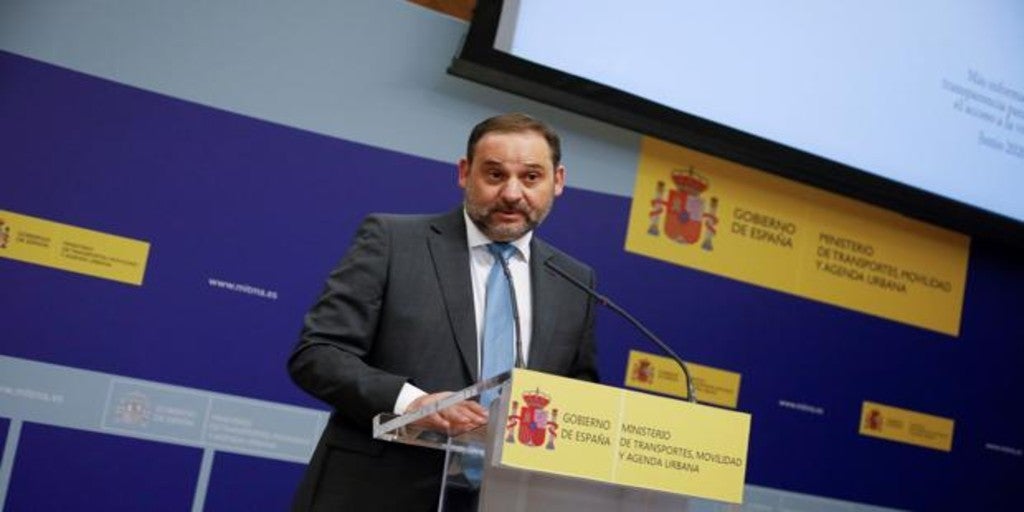 Madrid
Updated:
save

The Minister of Transport, Mobility and Urban Agenda, José Luis Ábalos, presented this Tuesday the rental price index. For the development of the tool, the Government has compared more than 11.2 million leases dated between 2015 and 2018 with respect to 1.7 million properties, of which 1.5 million are leases in living place collective and 0.2 million in single-family housing.
Ábalos stressed that the index will avoid "abuse" within a market in which 38% of families spend more than 40% of their income on rent. It will also allow «protect the right to housing ». "The index offers detailed and accurate information on the evolution of the rental market through a scientific methodology," said the Minister of Transport.
The Secretary General for Housing, David Lucas, was also present at the presentation of the tool, highlighting that the new system disaggregates data from 33,662 census tracts, from 9,842 census tracts, 7,593 municipalities, 46 provinces and 15 autonomous communities and Ceuta and Melilla.
The references of the new index are the Tax Agency, the real estate cadastre, the National Statistics Institute (INE), the Property Registry, the Bank of Spain and the deposit deposits of the Autonomous Communities and the offer data of real estate portals.
Sources of the ministry have explained to the media after the presentation of Ábalos that they have detected that there are stressed areas in the rental market in Spain, such as Madrid, Catalonia, the Balearic Islands and the Canary Islands.
However, from the Executive they have clarified that the index in no case does it enable communities to limit prices. In fact, in Transport they do not guarantee 100% that this measure will finally be implemented and have warned that the changes taken in this regard must have the "consensus" of the real estate market.
The index does not have data from Basque Country and Navarra, who have a different tax system. In addition, it still does not collect the 2019 data. Still, from the Ministry they have assured that it «A rigorous system to grant transparency» to the market and a «fundamental tool to direct housing policies».