The Government proposes to extend the ERTE until January 31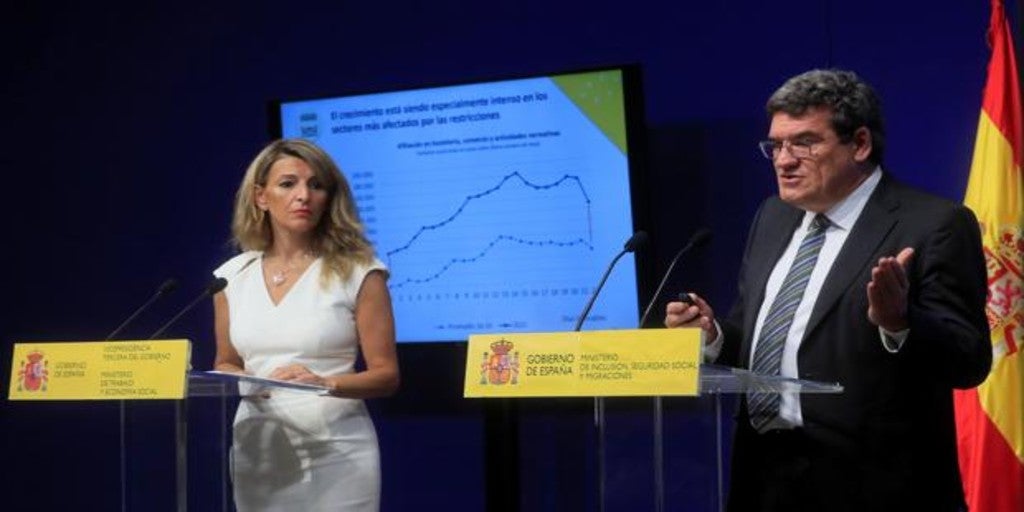 Madrid
Updated:
Keep

The Government has proposed to the unions to extend the ERTE until January 31 and its proposal implies a change in the current conditions, taking into account that the extension will not be automatic and that companies interested in renewing them must request it before the October 10th. Once the application is submitted, the Administration will have to resolve it in ten days and if it does not do so, it will be rejected. The affected workers must renew their benefits with the SEPE to continue collecting.
The exemptions in the quotes proposed for the next few months undergo some modification with the new proposal that would operate from next September 3, when the current ERTE expire. Minister José Luis Escrivá has downgraded his scheme in the case of ERTE due to activity limitation, which drops to 50% for companies with less than 50 workers and 40% for larger companies. So far these reductions will be 75% and 65%, depending on the size of the workforce.
The Government intends that the next renewal of this aid, which still receive 263,000 workers, are conditioned to training and professional retraining, given the difficulties that many of those affected have to return to work. It intends to link part of the aid for companies to enabling them to provide training courses for their staff.
The scheme that governed until now consisted of two types of aid: some more focused on helping more companies that could remove workers from the state. And others for ultra-protected sectors, that is, with little possibility of reactivation due to current restrictions and that, in compensation, could access high percentages of exemptions.