The Government promises the unions a decaffeinated transfer of the Catalan Cercanías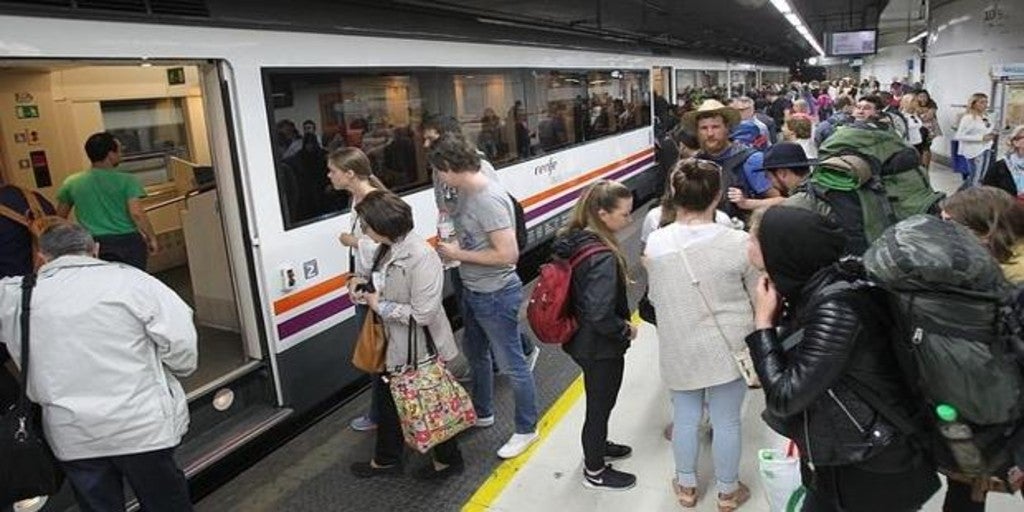 Madrid
Updated:
Keep

The Government dilutes the independence ambitions with respect to the Catalan Cercanías. In a meeting with the Renfe and Adif committees, the Executive has assured this Monday that the transfer to the Generalitat will be decaffeinated and will not go beyond the transfer of the budget that pays for the service. The intention is for the Government and not the State to sign a program contract with Renfe Viajeros, the operator awarded the Cercanías services.
The unions called this meeting due to "unease and uncertainty" at the information that pointed not only to a transfer of budget, but also of personnel, trains and stations, as highlighted by CC.OO. Both the Secretary of State for Infrastructures , Isabel Pardo de Vera, as the president of Renfe, Isaías Táboas, have assured that this extreme will not occur.
It is precisely the message expected by the unions, which in recent weeks have threatened to call mass mobilizations if there was a transfer of personnel to the
communities. Catalonia has been the most active region in its claims, and has demanded a complete transfer at the bilateral negotiation table with the Government to alleviate the "historical investment deficit" that, according to the Government, the community suffers.
But the claim of autonomy in the matter of Cercanías is not limited to Catalonia. This same Monday the president of the Valencian Community, Ximo Puig, has announced that he will formally ask the Government of Spain to transfer the management of the Cercanías network to "improve" a service that depends on the State, but that "does not work here as It should, "informs Toni Jiménez. The Basque Country has also claimed the management of its Cercanías, a process that is more advanced and that has already been taken into account by Renfe.
Beyond possible
transfer of powers, the unions and the Government have addressed the suspension of circulations that has been taking place in certain services for months. A situation that has caused the machinists' union, Semaf, to call a strike for September 30 and October 1, 4, 5, 7, 8, 11 and 12.
The union assures that the cancellation of services is due to Renfe's refusal to incorporate the agreed personnel. The operator, for its part, argues that the lack of drivers is due to a greater number of medical leave due to Covid and the dilation of the training processes "this aspect is related to capacity limitations, both in classrooms and, above all, in driving cabs », they explain from Renfe.