The Government plans to ask the EU for the first loans of European funds next year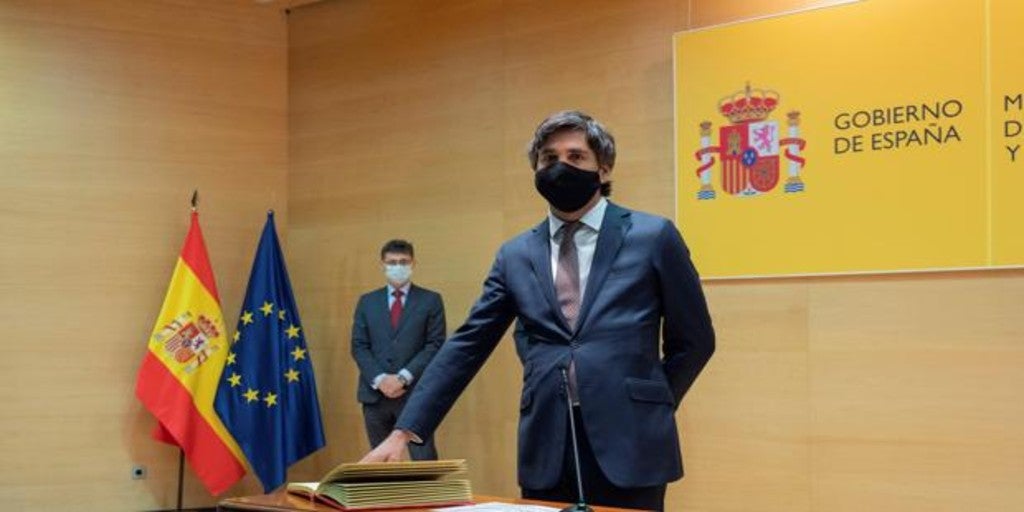 MADRID
Updated:
Keep

The Government plans to request from next year the first loans from European funds for some specific areas that it considers "Especially appropriate", although the priority is use the 70,000 million of the transfers.
This has been advanced by the new Secretary of State for the Economy and Business Support, Gonzalo García Andrés, during his first public intervention at an event organized by Funcas after taking office on Tuesday.
«Already for next year in some specific areas it is planned that loans will be requested, because the will is to use all the resources that the European Union is going to make available"Said García, who has anticipated that among the specific areas to be financed with these loans is the future structural flexibility mechanism, which would be the"inheritor»Of the use made of the Temporary Employment Regulation Files (ERTE) during the pandemic.
The new Secretary of State has remarked, however, that the priority continues to be the 70,000 million from transfers contemplated in European funds, since "They are the ones that are going to have the greatest impact on the economy."
In this sense, it has defended the investments and reforms that will be launched in the first phase of the Plan (2021-2023) so that the recovery of the activity is already noticeable this year. «We are at the dawn of a new cycle of economic expansion"Garcia assured during his speech.
According to government estimates, the annual impact of the Recovery, Transformation and Resilience Plan will be around two points each year of the three in which transfers are concentrated, with an impact on employment of 800,000 jobs, which It represents 12 jobs for every million invested, according to the Secretary of State.
"The essential plan to guarantee a strong rebound in the economy from this year"García has indicated after noting that the latest indicators suggest that the recovery would be resuming with the forecast of recovering the GDP prior to the pandemic at the end of 2022, to return to the growth path of the economy from 2023.
There will be no more tax or salary pressure
The Government has stressed that it is not in its «horizon»Establish a greater tax or salary pressure on companies and has ensured that with a framework of certainty and stability, the reactivation that is already observed in private investment by companies "It can be durable."
"Neither greater fiscal pressure nor greater wage pressures are on the horizon that we handle", has assured the new Secretary of State for the Economy and Business Support.